Lawrence Taylor: J.J. Watt is a top-four all-time defensive player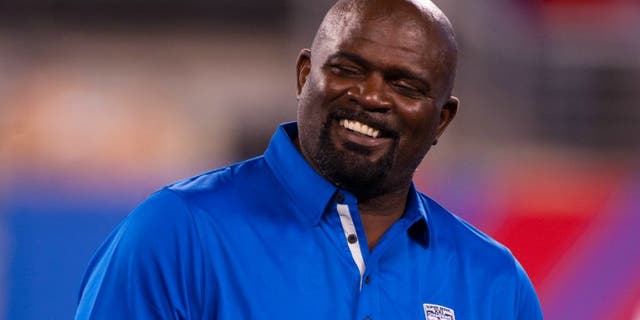 J.J. Watt, still only 27 years old, has played five NFL seasons in his career - but one of the greatest defensive players of all time gave Watt the highest praise for his accomplishments so far.
Two-time Super Bowl champion Lawrence Taylor, the only player other than Watt to win three defensive player of the year awards, told the Houston Chronicle's John McClain that he would rank Watt in the top four defensive players in NFL history.
Via the Houston Chronicle:
"In front of me I see guys like Reggie White (and) Deacon Jones. Do I put J.J. in front of me? No, but the guy is a phenomenal player. He can go down as one of the best players to ever play his position.... Now the question is, will he become the Most Valuable Player of the league? That's one I have on him."
Taylor noted that Watt's individual awards will lose meaning, however, if he can't lead the Texans deep into the playoffs. Houston has made the playoffs in three of Watt's five seasons, but the Texans have never advanced past the divisional round.
"The year I won MVP we won the Super Bowl. They wanted to call me the greatest defensive player of all time. He can put up numbers, and he can be one of the greatest players that ever played (but), you've got to be able to take your team to a title."