Late FOX Sports broadcaster Steve Byrnes honored at Hall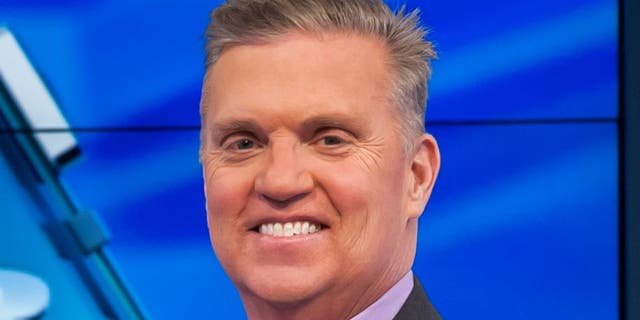 Former NASCAR on FOX anchor Steve Byrnes, who died last April after a lengthy bout with cancer, was posthumously honored Saturday with the Squier-Hall Award for NASCAR Media Excellence Saturday at the NASCAR Hall of Fame.
Byrnes became the fifth recipient of the award, joining Ken Squier and Barney Hall, for whom the award was named, Chris Economaki and Tom Higgins.
In a media career that spanned three decades, Byrnes moved to FOX in 2001, where he served in a variety of reporting and anchor positions. He worked as a pit-road reporter for NASCAR on FOX's broadcast of NASCAR Sprint Cup Series races from 2001-2014.
He was also the play-by-play announcer for FOX Sports 1 in the NASCAR Camping World Truck Series, and was co-host of NASCAR Race Hub for the network.
Bryson Byrnes, Steve's son, accepted the award on his late father's behalf and earned a standing ovation, bringing the crowd to the edge of tears in the process.
"My dad loved the fans and the people that worked in the motorsports industry -- and even called them 'our NASCAR family,' " said Bryson. "After all the support I received when my dad was sick and he died, I now understand exactly what he meant. My dad was a wonderful man. I think about him every day and I love him very much. I now understand how important he was to the NASCAR community and I'd like to thank you for remembering him."