Last spot in Daytona 500 goes to hay farmer from Texas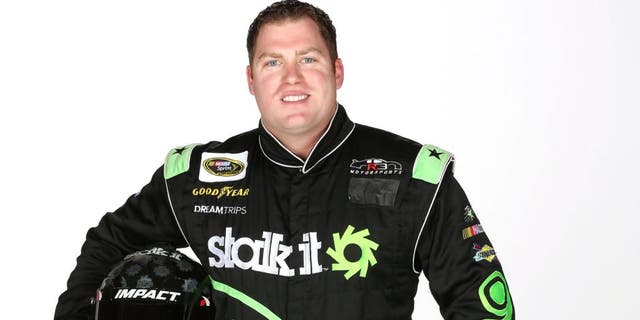 We officially have a Cinderella pick for Daytona.
The last transfer spot into the Daytona 500 on Thursday night went to Robert Richardson Jr., who got the call from BK Racing just two weeks ago and says every dollar he earns will go to a college fund for his newborn son.
"I was at home working on my ranch," Richardson, who works full-time as a hay production manager at a farm in Point Pilot, Texas, told the media after the Can-Am Duel 2.
"The stress that I've been putting just on myself in general to make this race, I've been pacing the floor ever since I woke up this morning just eager to get this race underway, just eager to see how the outcome would happen."
Richardson finished 18th in the second duel, driving the No. 26 Toyota. He is officially listed as starting dead last in Sunday's field, but any driver who has to change cars after either of the wreck-filled Duels will start behind him.
The 33-year-old Richardson has run eight Sprint Cup races in his career, with a top finish of 18th. In his previous two Daytona 500s, he finished 31st (2010) and 38th (2011).
The Daytona 500 is Sunday, with coverage starting at noon ET on FOX.
The Associated Press contributed to this report.