Last-place New York Yankees add Alex Rodriguez injury to list of woes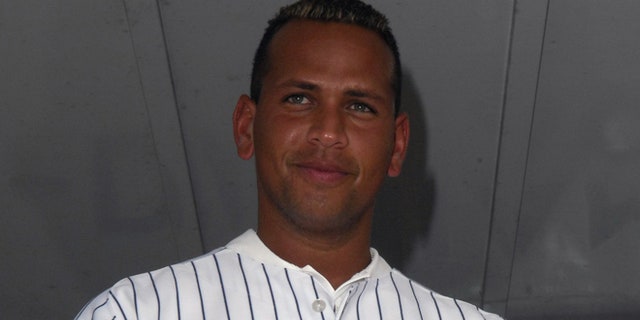 BALTIMORE (AP) – The New York Yankees might have to break out of their dreadful slump without the help of Alex Rodriguez.
Rodriguez strained his right hamstring running out a grounder Tuesday night in a 4-1 loss to the Baltimore Orioles that extended New York's losing streak to six games.
The play occurred in the fifth inning. A-Rod was replaced with a pinch hitter in the eighth, and after the game he could only hope for the best.
"It wasn't a big pop," Rodriguez said. "I've done that before in my career. I'm hopeful for the best. See how I wake up in the morning. Hopefully the good news is that I wasn't running very fast. We'll see what happens."
Manager Joe Girardi said Rodriguez will undergo an MRI on Wednesday morning.
"If he's out, someone is going to have to step up in his place," Girardi said. "That's the nature of the game. Hopefully, it's not much and he won't go on the DL. We'll see."
Rodriguez was coming off one of his best games of the year, a two-hit, four-RBI performance against Boston.
"It's definitely worrisome," Girardi said. "He's started to swing the bat too."
Mark Trumbo hit two home runs, Chris Tillman scattered five hits over seven innings and the Orioles were sparkling in the field despite changing up their infield alignment.
All this happened at the expense of the last-place Yankees, who at 8-16 are off to their worst start after 24 games since 1991.
"Unfortunately, I've been on teams that are down, and you want to take care of business," Tillman said. "You want to rack up the wins when you can. If a team is scuffling, you want to be at your best to capitalize on those opportunities."
Trumbo hit a solo shot in the second inning and his eighth of the season with a runner on in the fifth. Both homers were off Luis Severino (0-4), who yielded only two long balls in his previous four starts.
Tillman (3-1) allowed one run, matched his career high with nine strikeouts and walked four. The right-hander also fanned nine in his last start, against Tampa Bay.
Brad Brach worked the eighth and Darren O'Day finished for his second save.
Didi Gregorius drove in the lone run for the Yankees.
"When it comes down to it, the name of the game is scoring runs and we only did that one time," outfielder Brett Gardner said. "That's not good enough."
Severino allowed four runs, three earned, and five hits over six innings. He also made two identical errors, mishandling a soft throw from Mark Teixeira while moving to cover first base.
Manny Machado started at shortstop for the Orioles in place of J.J. Hardy, who was put on the 15-day disabled list before the game with a broken bone in his foot. Machado, an All-Star third baseman, handled the middle of the infield flawlessly while Ryan Flaherty effectively manned third.
Machado showed his range in the fifth inning, when he went far to his left to snag a grounder on the outfield grass before spinning around and throwing out Rodriguez at first base.
That ended A-Rod's night.
A run-scoring single by Gregorius put New York up 1-0 in the second, but the advantage lasted only until Trumbo connected in the bottom half of the inning. The Yankees have held the lead in all but five of their games this season.
Severino's second error, following a diving stop by Teixeira, enabled the Orioles to take a 2-1 lead in the fourth.
One inning later, Trumbo completed his ninth career multihomer game, the second this season.
TRAINER'S ROOM
Yankees: Four-time All-Star closer Aroldis Chapman, suspended 30 games by Commissioner Rob Manfred for violating MLB's new domestic violence policy, will probably throw two more times in extended spring training before joining the club, Girardi said, adding, "May 9th, he's ready."
Orioles: Closer Zach Britton (ankle) hopes to return to action this week, perhaps as soon as Tuesday. He was injured Saturday.
UP NEXT
Yankees: CC Sabathia (1-2, 5.06 ERA) makes his fifth start of the season Wednesday night. The left-hander is 18-7 lifetime against Baltimore but winless in his last eight starts at Camden Yards.
Orioles: RHP Tyler Wilson (1-0, 3.06 ERA) starts for the eighth time in his career. Sabathia made his eighth start in 2001.