Las Vegas sportsbooks suffer 'colossal' losses from NFL weekend action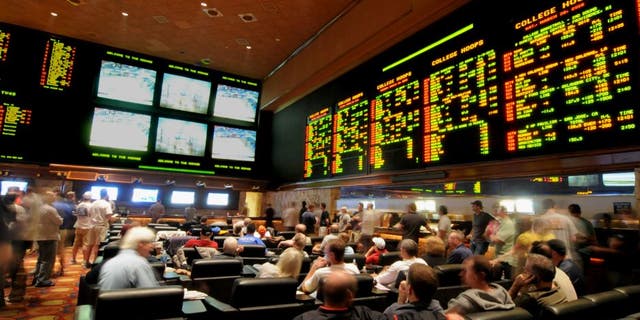 NEWYou can now listen to Fox News articles!
With the home-team New England Patriots and Atlanta Falcons not only pulling out victories Saturday but covering their spreads as well -- combined with the underdog, betting-friendly Green Bay Packers and Pittsburgh Steelers winning their games outright on Sunday, several sportsbooks in Las Vegas (per ESPN) reported extreme losses and high paydays for the betting public.
Jay Rood, vice president of MGM race and sports:
"It's just colossal."
Westgate SuperBook assistant manager Ed Salmons:
"Awful. Can't be worse."
Bill Sattler, Director of specialty games for Caesars Entertainment:
"Seemed like a blue-collar betting day with public parlaying, teasing and pounding money lines on Packers and Steelers ... We salvaged the under in (the) late game, but another solid week for the public."
And finally, the William Hill sportsbook conglomerate:
William Hill, which operates sportsbooks at 108 locations throughout the state, reported suffering the worst day in the company's five-year history in Nevada. So much parlay liability had built up over the weekend, the book's "seven-figure" fate was sealed before the underdog Pittsburgh Steelers beat the Kansas City Chiefs 18-16 Sunday night.
The towers in Las Vegas are tall for a reason -- despite losing the battle, you have to imagine bookmakers will win the war. But, for now ... YIKES.
The next major skirmish between bettors and the bookmakers will occur this Sunday, as the Patriots (-6, William Hill) host the Steelers and the Falcons (-4, William Hill) welcome Aaron Rodgers and the Green Bay Packers.