Las Vegas adds second Cup Series race, takes New Hampshire playoff date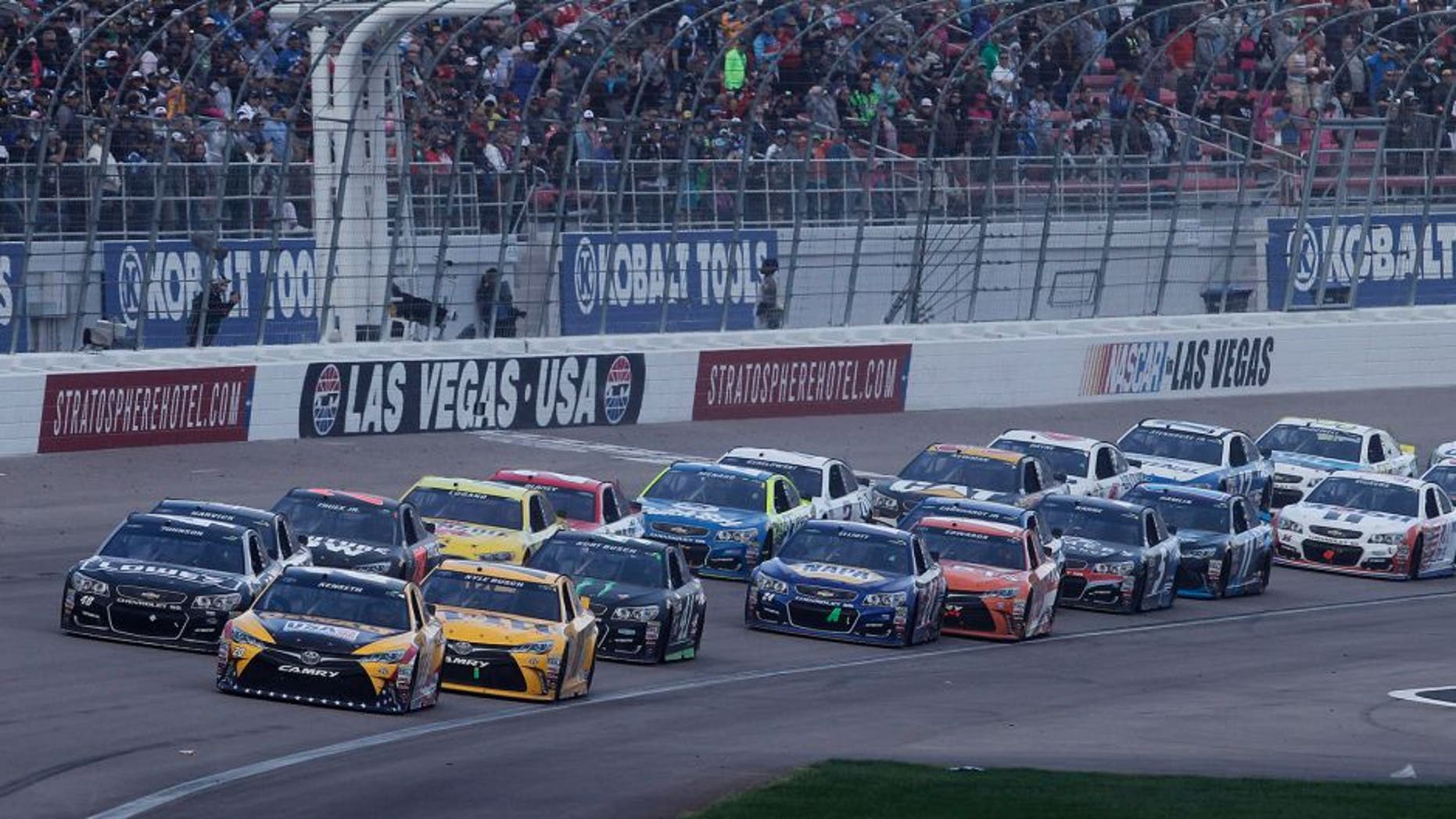 It's about time Las Vegas Motor Speedway got a race in the Monster Energy NASCAR Cup Series playoffs.
Late Wednesday afternoon, LVMS owner Speedway Motorsports Inc. made official what the NASCAR community had been expecting: The track will get one of NASCAR's highly coveted playoff spots in September 2018, taking a date from another SMI track, New Hampshire Motor Speedway.
NASCAR had made it a practice in recent years to allow track operators to petition to switch dates between tracks they own, so it's not as if this is exactly breaking new ground, but it's a great idea anyway, as I explained in my column earlier this week.
No offense to New Hampshire Motor Speedway, but Las Vegas is one of the nicest tracks in all of NASCAR, with its very cool Neon Garage and a host of amenities. And let's be honest here, there's a lot more to do in Las Vegas than there is in New Hampshire.
The other thing? New England in September is all about the Patriots and the Red Sox. NASCAR gains more attention by racing in Las Vegas than it will lose by leaving New Hampshire. I think you'll see a huge buzz next year come NASCAR playoff time.
In 2018, SMI will realign the September Monster Energy NASCAR Cup Series and NASCAR Camping World Truck Series races from New Hampshire Motor Speedway and the September NASCAR XFINITY Series race from Kentucky Speedway to create the two triple-header weekends in Las Vegas.
"This is a tremendous opportunity for Speedway Motorsports and Las Vegas Motor Speedway to create a NASCAR spectacle worthy of the greatest racing in the world and the Entertainment Capital of the World," said Speedway Motorsports, Inc. President and Chief Executive Officer Marcus Smith.
"It's taken a tremendous amount of work to make this happen, and we are very thankful to the Las Vegas Convention and Visitors Authority and NASCAR for their support in our endeavor to create a triple-header NASCAR weekend in such a world-class destination."