Larry Mac: You couldn't have asked for a better Daytona 500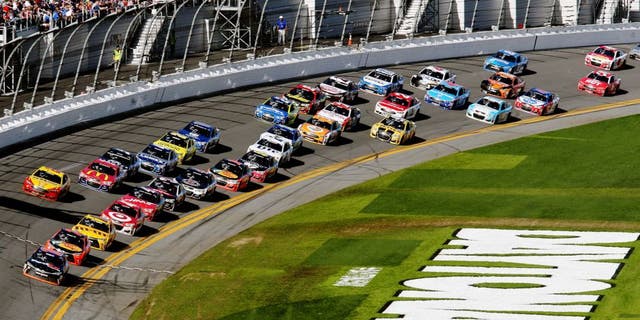 I've taken a step back and reflected on what I was privileged to witness during Daytona Speedweeks.
In my book, you couldn't have expected anything better or different. This year's Speedweeks reminded me of 1998 when I was fortunate to win the Daytona 500 with Dale Earnhardt Sr. Things just went so well that you just wondered each day "OK, so what's going to go wrong?"
The biggest race our season couldn't have been any better for the sport, our FOX NASCAR team and most importantly, our fans.
The weather was nearly perfect for racing in Daytona Beach. Daytona International Speedway had a sellout crowd at one of the most unbelievable sporting venues I have ever had the pleasure to visit.
Sunday also showed that we didn't need to have "The Big One" to have a great restrictor plate race.
I mean seriously, how could you want anything more than how those thrilling last laps played out? It was the closest finish in the 58-year history of the Daytona 500. I almost hated to see it end.
For me, there has been some Daytona 500 races as a crew chief and as a broadcaster where some of these events became "let's just get this over with and get out of here." That was definitely not the case this year. It was a great feeling across the board.
I don't know what more a fan would want out of it. If that didn't satisfy you as a NASCAR fan, I'll have to be candid and say we don't have anything for you in this sport.
I don't know what you are looking for if you didn't find it during Daytona Speedweeks.