Larry Mac: What I admired the most about Barney Hall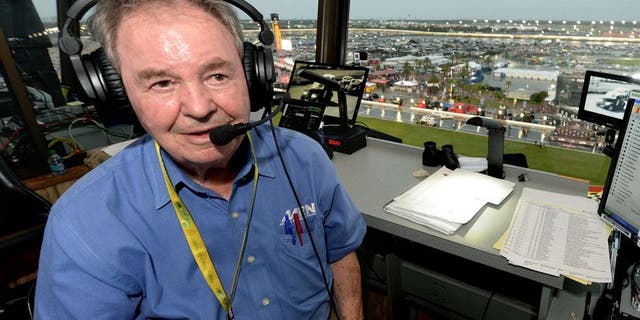 I, like the rest of the racing world, was saddened to learn of the passing of the legendary broadcaster Barney Hall. Even though he was no longer calling the races for the Motor Racing Network, we still saw him at the track last year. I am sure if his health had allowed it, he would have been right there come February at Daytona.
The man is going to be missed tremendously. There is a small, small, small select group of broadcasters in sports -- not just auto racing, but in all sports -- that when you hear their voice, it catches your ear. You know immediately who it is. Barney Hall was one of those voices in that small group.
The thing I think I admired the most about Barney was even when his health wasn't treating him the greatest, you'd still see him in that garage area talking to drivers and crew chiefs. What's interesting is my first encounter with Barney Hall wasn't in person. It was listening to him on the radio call a race.
Obviously being from Birmingham, Alabama and working on the short-track circuit all those years ago, we mainly were racing on Friday and Saturday nights. That meant come Sunday, I was in the shop helping to repair or build a car getting ready for the next race, but the one constant was listening to Barney Hall call the NASCAR race on Sunday. If I had a dollar bill for every time I listened to him call a race, I'd be a very wealthy man right now.
I rememember, too, back in the early to mid-'80s when I was working with teams for a couple years that didn't run the full schedule, and very few of the races were televised back then. There was always Barney Hall on MRN that you could count on. Barney just had that God-given ability to paint that picture for you over the radio that made you feel like you were right there at the track watching the action.
Listening to Barney Hall, you could close your eyes and just imagine you were in the grandstand at Daytona or all the other tracks on the circuit. He was just that smooth and perfect at what he did. That's a special and rare talent to have. So we have lost one of the all-time greats in Barney Hall. We miss him. We love him and he will never be forgotten.