Larry Mac explains why picking a 2016 Sprint Cup champ is a useless exercise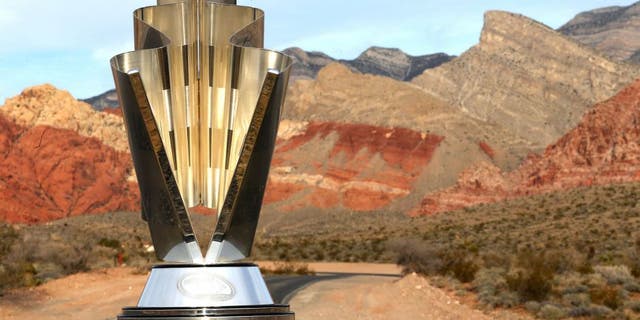 We will now be entering into our third season of this new Chase format with elimination rounds that bring us down to four drivers vying for the title in one race at Homestead-Miami Speedway in November. Can you predict the winner? I sure can't. If you can, then let's head to Las Vegas together and make a fortune.
I mean, seriously, this format has made the last two years of racing for the championship a virtual crapshoot. Let's use 2014 as our first example. Here is Kevin Harvick in his first year with a brand new team and organization. Were we really talking about him being a championship contender? I really don't think anyone was other than maybe Kevin and his team. Yet there they were literally having to win the last race of the season to win his first championship, and they did it.
Fast-forward to Saturday evening, Feb. 21, 2015. Kyle Busch is in the hospital after a vicious wreck in the XFINITY Series race, and has one broken leg and a broken foot on the other leg. Who would have thought Kyle would have had a chance at the championship? Heck, at that time no one even knew if he was going to be able to even run a race, let alone win a championship. Yet when it was all said and done, who was sitting at the head table in Las Vegas in early December last year? Kyle Busch.
If that isn't enough for you, just look at two of the four contenders in the championship race last year. Who would have ever expected Martin Truex Jr. to be in that position after the dismal 2014 season he had in the No. 78 car? Also, did we really think that Jeff Gordon, who had announced he was retiring at the end of the season, would have one final shot at the championship? I don't think anyone could have predicted that one either.
Sure, you can look at who ran well in 2014. You can look at who won the most races last year. You can look at all the data and statistics you want, but I promise you there will be someone laying over there in the weeds who pops up and surprises everyone and who hadn't even been considered as a true player when it comes to the 2016 championship.