Larry Fitzgerald giving friends tickets, even if they root for Steelers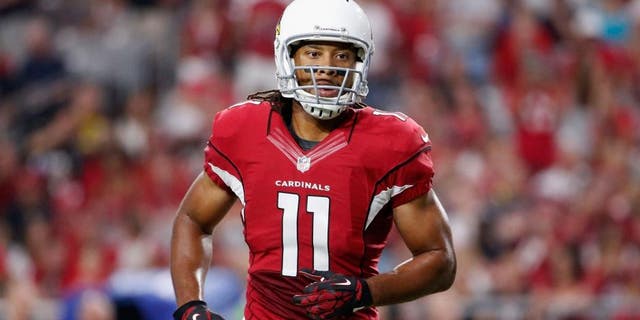 NEWYou can now listen to Fox News articles!
Cardinals receiver Larry Fitzgerald makes his first regular season visit to Heinz Field since his college days at the University of Pittsburgh. Christian Petersen-Getty Images
Arizona Cardinals receiver Larry Fitzgerald still has plenty of friends in Pittsburgh from his days as a star receiver for the Pitt Panthers. Many have requested tickets from Fitzgerald to see him play against their hometown team this Sunday, but the receiver is aware that their rooting interests won't be swayed.
"Funny thing -- I'm getting tickets for people that are my friends, but they really don't want to see me win," Fitzgerald said per PennLive.com.
Fitzgerald will be making his first regular season visit to Heinz Field, where he played his home games in two years as a Panther. He still keeps in touch with friends from his college days, but doesn't expect them to change their allegiance this Sunday, even if he does get them tickets.
"They know I'm a good guy so they know I'm going to get them for them regardless," Fitzgerald added. "You can't expect a yinzer to really pull for anybody else besides the Steelers, right?"