Landon Donovan surrounded by youth for Ecuador exhibition, his national team finale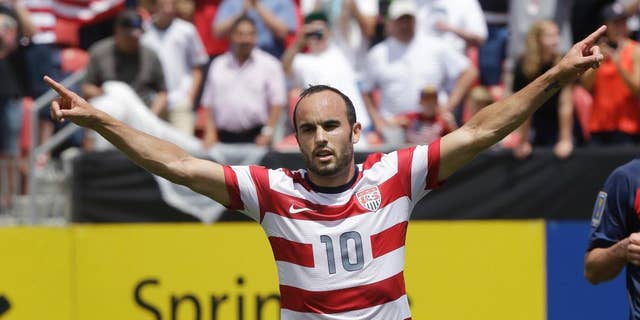 BOSTON – Landon Donovan will be surrounded by a relatively youthful roster for the United States' exhibition against Ecuador in Connecticut on Friday, when he is set to make his 157th and final international appearance.
The 32-year-old Los Angeles Galaxy forward, who is retiring at the end of Major League Soccer's season, is the American leader with 57 goals and 58 assists. A veteran of three World Cups, Donovan was controversially cut by U.S. coach Jurgen Klinsmann for this year's tournament in Brazil.
Among the picks for the match in East Hartford is 24-year-old Minnesota United forward Miguel Ibarra, the first national team player from the reformed North American Soccer League, which started play in 2011.
The U.S. team was to start training Monday at Harvard.