Landon Collins says Giants DBs declined invite to infamous playoff boat trip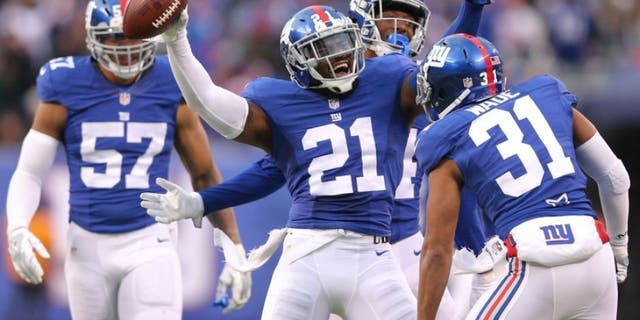 NEWYou can now listen to Fox News articles!
The New York Giants were the laughingstock of the NFL two weeks ago when they were routed by the Green Bay Packers in the Wild Card round of the playoffs. Just six days prior, of course, Odell Beckham Jr. and a few receivers took a trip to Miami to hang out on a boat with singer Trey Songz.
The wideouts came under fire for their day trip after dropping a handful of passes against the Green Bay Packers. As it turns out, the trip wasn't just meant to be for the receivers. Defensive backs were invited, too.
Pro Bowl safety Landon Collins revealed on Wednesday that the DBs actually turned down the offer and opted not to go to Miami.
So while Songz was right about the defensive backs not being there when he sent out this in-game tweet as social media was ripping on the receivers and not the DBs -- who were having even a worse game trying to stop Aaron Rodgers -- he never mentioned they were invited.
The secondary had a rough day as it was, but there's no telling how ugly it would have been if they had taken the trip, too.