Lakers' Young is probable for Christmas Day game vs. Clippers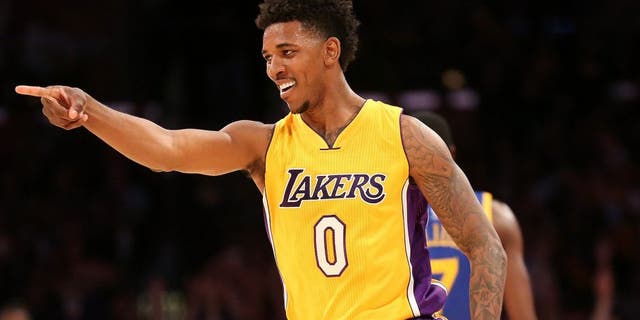 NEWYou can now listen to Fox News articles!
Los Angeles Lakers swingman Nick Young is probable to play in the team's Christmas Day matchup with the Los Angeles Clippers, according to the Los Angeles Daily News.
Young, who sat out Wednesday's loss to the Oklahoma City Thunder with stomach issues, participated in Thursday's practice with no reported issues. As a result, it is presumed that he will play.
Swaggy P is averaging 9.0 points on 40.0 percent shooting in 19.6 minutes this season. He's scored in double figures in four of the the last seven games he's played in, and should give the Lakers some much-needed shooting from beyond the arc (he's making 1.9 3-pointers per game and shooting 37.3 percent from deep).