Lakers Star Kobe Bryant Apologizes for Yelling Homophobic Slur at Referee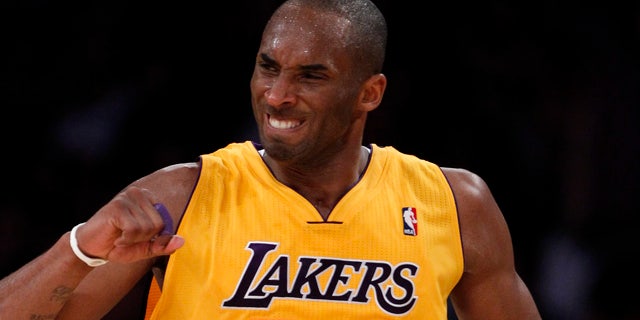 NEWYou can now listen to Fox News articles!
Los Angeles Lakers superstar Kobe Bryant apologized Wednesday for apparently yelling a homophobic slur at a referee during a game against the San Antonio Spurs Tuesday night.
"What I said last night should not be taken literally," Bryant said in a statement. "My actions were out of frustration during the heat of the game, period. The words expressed do NOT reflect my feelings towards the gay and lesbian communities and were NOT meant to offend anyone."
An NBA spokesman says the league is investigating the incident.
Video replay of the incident appeared to show Bryant using the slur when he couldn't get Bennie Adams' attention as he came to the bench after getting hit with a technical foul during the Lakers' 102-93 victory over the Spurs.
The Lakers close their season Wednesday night at Sacramento.
The Associated Press contributed to this report.