Lakers' Randle: Kobe was biggest help in injury recovery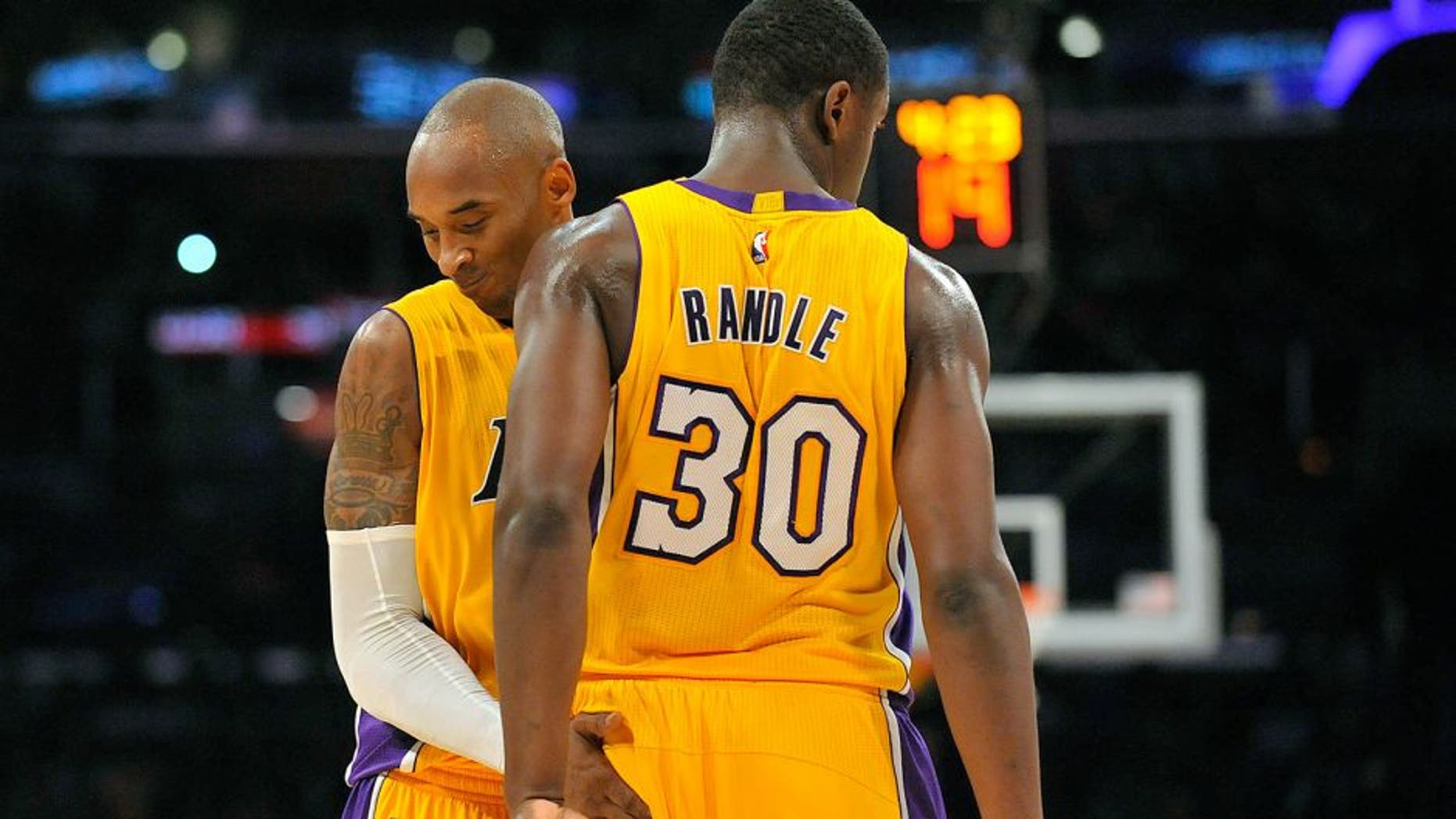 It can't be easy to miss an entire season in the NBA -- especially when it's your rookie campaign. Los Angeles Lakers forward Julius Randle dealt with that interminable wait last year after suffering a broken right leg. And while the injury was bad, not being able to get right back in the gym might have been even worse.
Randle recently sat down with Yahoo Sports/FOX Sports 1 NBA Insider Adrian Wojnarowski, and he described how he dealt with the restrictions placed on him by the training staff during his rehabilitation -- he turned to future Hall of Famer Kobe Bryant.
When Randle was frustrated at the slow pace in March, Bryant reportedly urged the Lakers' first pick in the 2014 draft to be patient:
"I'm 19 years old," Randle wondered. "How do I have patience?"
"It's the only choice," Bryant told him.
"You'll see."
And it paid off, as Randle added, "The biggest person to help get me through this was Kobe -- by far."
The relationship between Randle and Bryant started in the preseason of Randle's rookie season, he told Wojnarowski. The two played one-on-one, and Randle was "humbled" by the work he saw Bryant putting in even before preseason games. Now, the young prospect says that he hopes the Lakers can give Bryant reason to reconsider the prospect of retiring after this season:
"I want to keep learning from him. Kobe's going to challenge you and push you. If you have a certain fire, a love for the game, that doesn't bother you. He may not always say something to piss you off, but he maybe just says something that makes you think."
But Bryant isn't the only champion to take an interest in Randle's development. As coach Byron Scott previously told reporters, Randle has been working with Metta World Peace, who the Lakers are reportedly considering bringing to training camp.
Still, Randle hasn't locked up the starting power forward spot for Los Angeles. But with the company he's keeping, it could just be a matter of time.
(h/t Yahoo! Sports)