Lakers GM Mitch Kupchak evaluates D'Angelo Russell, Brandon Ingram's summer performances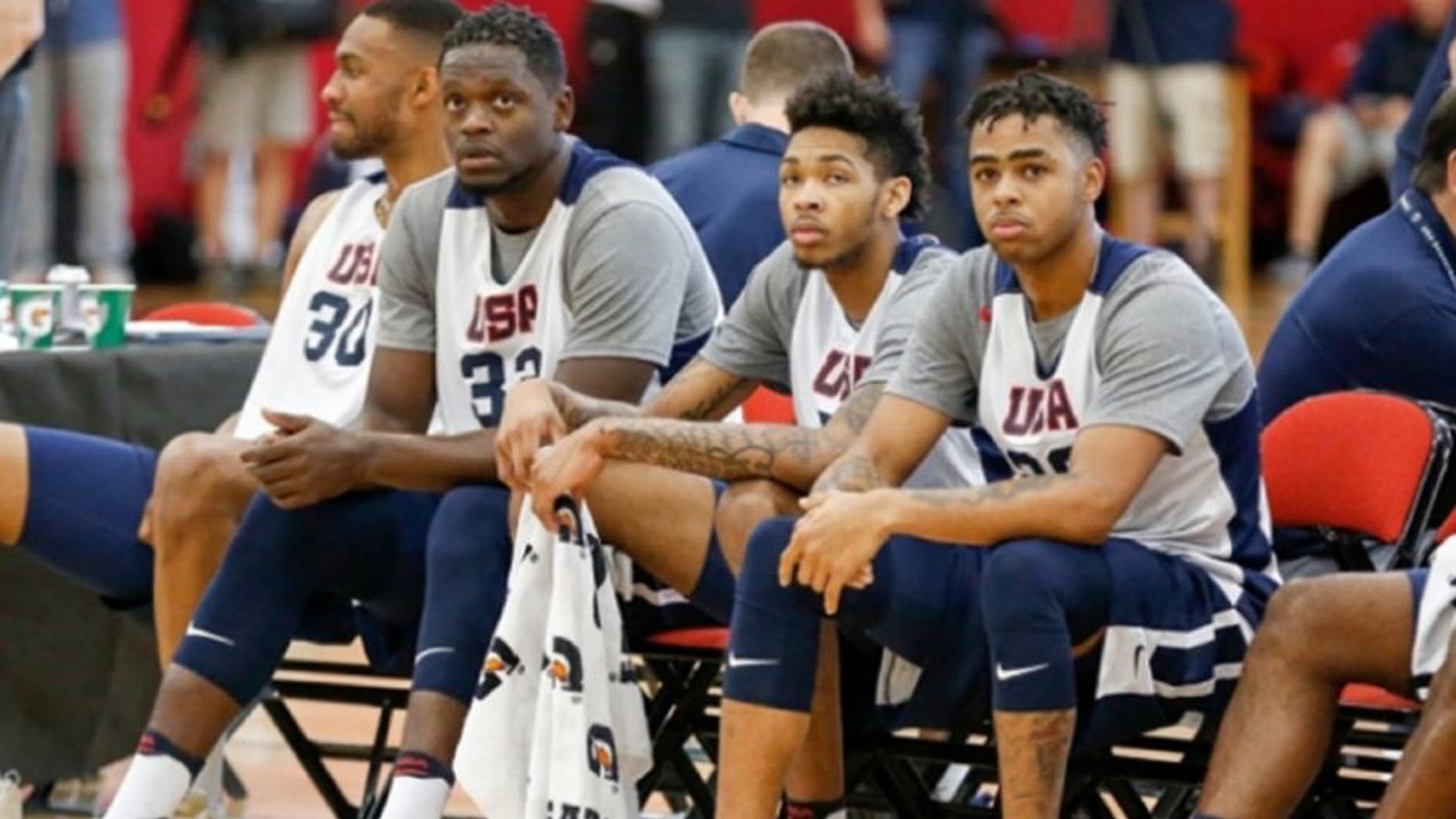 The Los Angeles Lakers haven't made the playoffs in three years, are coming off their worst season in franchise history and were virtually shut out during the free-agent period.
But if you've been following the NBA Summer League, there were definitely some signs of hope for a franchise that used to be a destination for superstars.
Last year's No. 2 overall pick, D'Angelo Russell, displayed more confidence and a consistent shooting stroke, averaging 21.8 points, 6.3 rebounds and 4.0 assists in summer league play. This year's No. 2 overall pick, Brandon Ingram, showed flashes of what could be coming once he fills out physically and becomes more familiar with the NBA game.
But it wasn't just numbers for Russell. The second-year point guard showed his willingness to take and make the big shot this summer, too.
The duo, along with Lakers power forward Julius Randle, are also getting a taste of playing against some of the league's best players, practicing with Team USA. The pieces could be starting to fall into place for the once-great franchise. But how does the architect of this lengthy rebuild feel about his young core?
"I think this summer was night and day compared to last summer (for Russell)," Lakers general Mitch Kupchak said, via the team's website. "I think Brandon's summer will be night and day to this year, and that's just the progress of the young player. If they all continue to work -- Julius and Brandon and D'Angelo -- then I would expect a year from now that they're all going to be a lot better than they are today."
But it's not just the high-profile young players who have caught Kupchak's eye. Second-round pick Ivica Zubac is showing signs that he could be a steal in this year's draft. The 19-year-old Croatian big man averaged 10.6 points, 7.2 rebounds and 2.6 blocks during the summer league, a performance that turned some heads.
"He really only had one practice under his belt, and expectations were very low," Kupchak said. "But once again, he's a young player that's gonna need time to develop as well. But I think he's a little bit ahead of what we thought."