Lakers draft pick in hot water for tweet mocking Kobe Bryant over sex assault case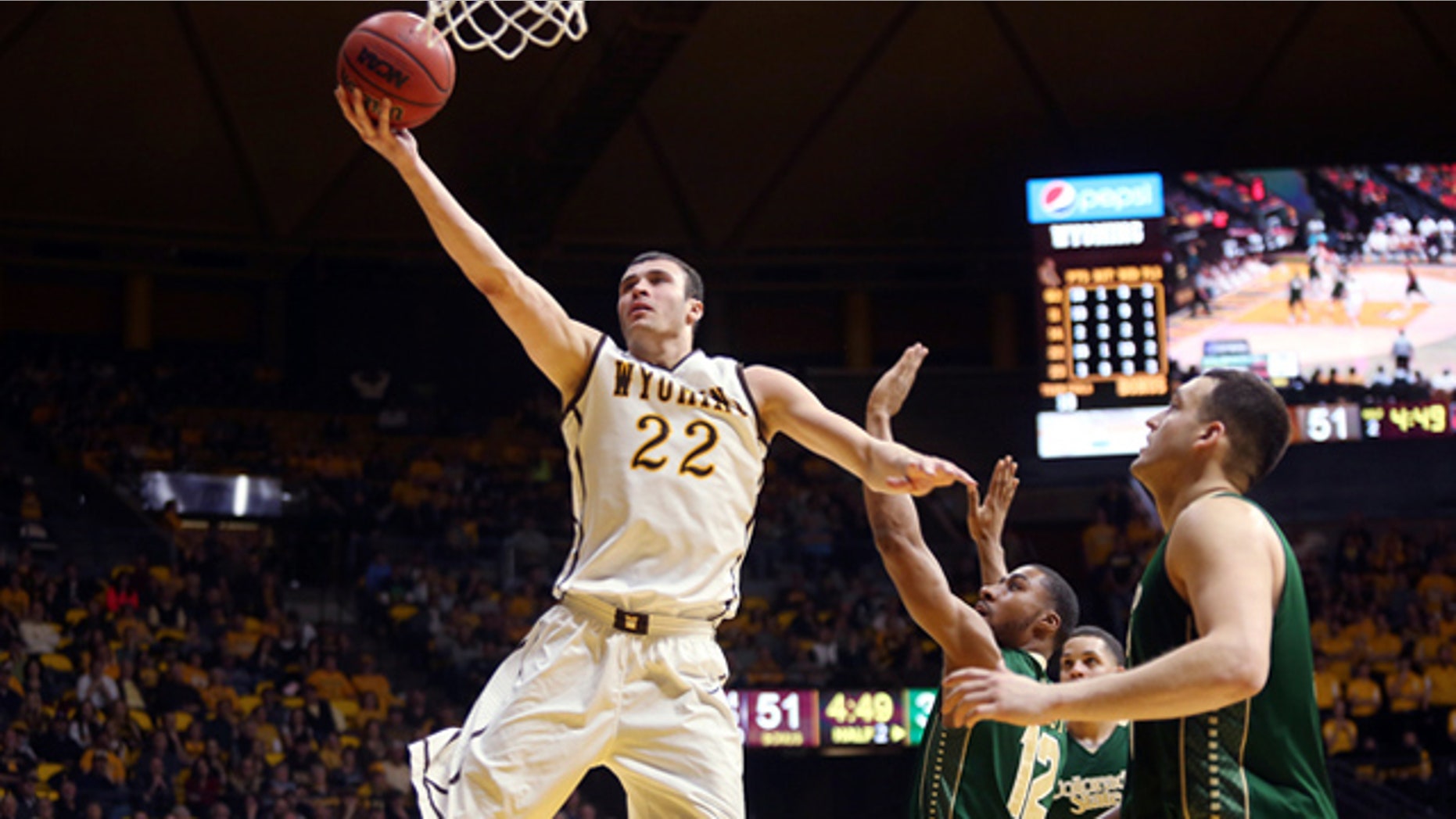 A first-round draft pick of the Los Angeles Lakers was caught in an awkward moment Thursday after a critical tweet sent by him about franchise player Kobe Bryant three years ago came to light.
The now-deleted post by Larry Nance Jr., who was selected by Los Angeles with the 27th overall pick in the NBA Draft, was widely shared on social media.
"Gee I sure hope Kobe can keep his hands to himself in Denver this time.." Nance tweeted on May 1, 2012, adding the hashtag "rapist."
Bryant was arrested and accused of sexual assault in Colorado in 2003. The criminal charges were dropped a year later, and Bryant settled a civil lawsuit.
Lakers General Manager Mitch Kupchak found out about the tweet after making his choice, but he didn't allow it to shake his opinion of Nance as a valuable acquisition for the Lakers.
"I've spoken to Larry Nance Jr., and I'm not in a position to really share information, but it is something that (Nance and Bryant) will have to discuss amongst the two of them," Kupchak said. "My understanding, it's something that happened years ago, and in today's world, things don't go away, which doesn't make it any less offensive because it was said three or four years ago."
Nance also has tweeted repeatedly about his admiration for Bryant, the Lakers' franchise scoring leader.
Bryant, who was on vacation in Costa Rica this week, will be 37 years old in the fall when he returns for his 20th season with the Lakers. He is the third-leading scorer in NBA history with 32,482 points.
Nance is a tremendous leaper and a defensive force, winning Mountain West Conference honors as its top defensive player while at Wyoming. He averaged 16.1 points and 7.2 rebounds per game as a senior, and he impressed the Lakers during draft workouts earlier this month.
The Associated Press contributed to this report.