Lakers and Pacers reportedly engaged in Paul George trade talks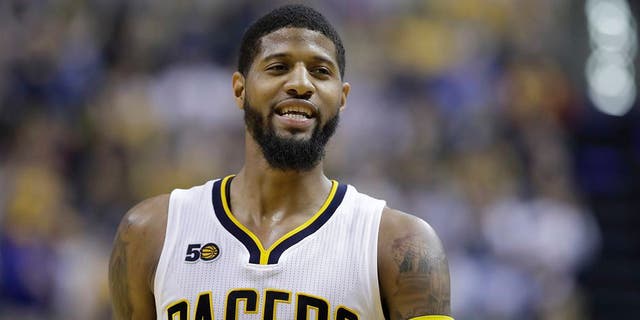 NEWYou can now listen to Fox News articles!
The Los Angeles Lakers apparently dont want to roll the dice on potentially signing Paul George next summer. The Lakers are in trade talks with the Indiana Pacers regarding the four-time All-Star in the hopes of landing George before he becomes a free agent in 2018, ESPN reported Tuesday.
George reportedly told the Pacers he doesnt plan to re-sign with the only organization hes played for and hopes to join his hometown Lakers next summer. The Lakers currently hold the No. 2 pick in Thursdays draft, but one team source told ESPN that theres zero chance the club would include that pick or second-year player Brandon Ingram in a potential deal.
The Lakers, who are expected to take former UCLA star Lonzo Ball with the second pick, have a number of young tradable assets on the roster, including DAngelo Russell, Julius Randle and Jordan Clarkson. Its unclear if the Pacers would part with George, regarded as one of the best two-way players in the league, for a package that did not include this years No. 2 pick.
The Cleveland Cavaliers were also reportedly engaged in talks with the Pacers about George on Monday night before the Cavs parted ways with general manager David Griffin. George's willingness to sign long term with the Lakers likely leaves other teams less eager to part with valuable assets if the 27-year-old would essentially be a one-year rental.
AP | Copyright The Associated Press. All rights reserved.