Laken Tomlinson: Lions are 'at the brink of greatness'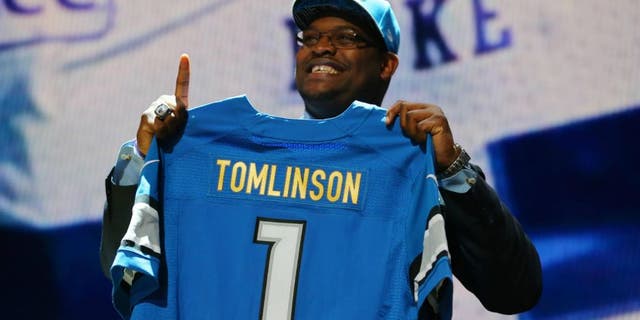 Detroit Lions guard Laken Tomlinson, a first-round pick out of Duke in this year's draft, has no shortage of confidence in his new team.
"We're at the brink of greatness, you know?" Tomlinson said, per Carlos Monarrez and Dave Birkett of the Detroit Free Press. "We've just got to keep working every week and obviously on some stuff -- like penalties and stuff like that -- we've got to be more focused on (that). But I feel like we can have something really special here."
Tomlinson, 23, hasn't even seen his first regular-season snap yet. Jim Caldwell has been on NFL sidelines since 2001, so the Lions head coach is a bit more hesitant to use the "G-word" to describe his team.
"A long way," Caldwell said when asked how far his team has to go to reach its potential, per the Detroit Free Press. "We're a ways away, but we've got to get guys healthy and those kinds of things. Now, do I think our progress has been steady? Yes, it has."
Tomlinson has seen extensive playing time this preseason, but he still hasn't overtaken veteran Manny Ramirez for the starting left guard job.
(h/t Detroit Free Press)