Laken Tomlinson expected to get first start on Friday night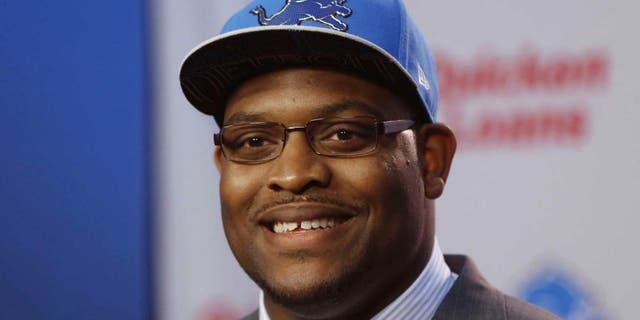 Detroit Lions guard Laken Tomlinson should see his first preseason snaps as a starter against the Jacksonville Jaguars on Friday night, according to Kyle Meinke of MLive.com. With right guard Larry Warford sidelined by a high ankle sprain, Manny Ramirez is expected to bump over from the left side, leaving an opening for Tomlinson in the starting lineup.
"I've been working in and out with the first group, so I feel pretty comfortable with their tempo," Tomlinson said, per MLive.com. "I feel like, hey, if it was Week 1, I'd be able to go out there and execute at a high level."
The Lions selected Tomlinson in the first round of this year's draft (28th overall), but they have brought him along rather slowly. This opportunity will increase his reps with the first team and, perhaps, expedite his progress.
"He'll get more reps (because of Warford's injury), which will always help a young player," Lions offensive coordinator Joe Lombardi said, via MLive.com. "I think he is in a good spot. Again, he's a rookie, so he can always get better, and I think he is getting better. You're seeing every week there's an improvement in this player."
Tomlinson is supposed to be a key building block for the Lions' offensive line, so Friday night may mark the first of many starts to come.
(h/t MLive.com)