LaDainian Tomlinson talks going live, getting his number retired and the 2015 Chargers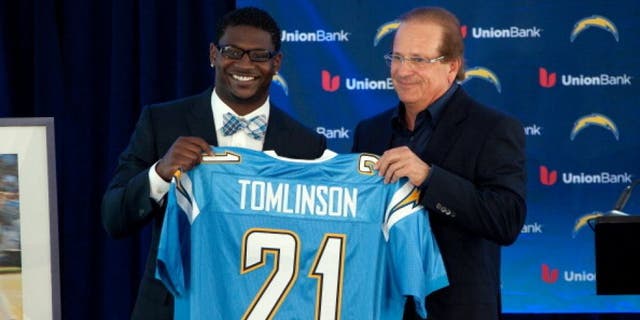 NEWYou can now listen to Fox News articles!
The 14th annual Taste at the Cove fundraiser took place Thursday evening in La Jolla.
The event is the signature fundraiser for the San Diego Sports Medicine Foundation, which provides free orthopaedic surgery and pre/post operative care to kids with medical needs.
Over the course of 14 years, Taste at the Cove has raised close to two million dollars for uninsured, needy children.
Former team doctor for the San Diego Chargers, David Chao, started the foundation in 2002. He told FOX Sports San Diego, one of those needy children, who sought help through the foundation, was Reggie Bush while at Helix High School.
Bush went onto have a successful career as a running back in the National Football League. He currently plays for the San Francisco 49ers.
LaDainian Tomlinson was honored at the event. He caught up with FOX Sports San Diego to talk about getting his number retired, going live with the NFL Network and the 2015 Chargers.