LA Kings select center Gabe Vilardi with No. 11 pick in 2017 NHL Draft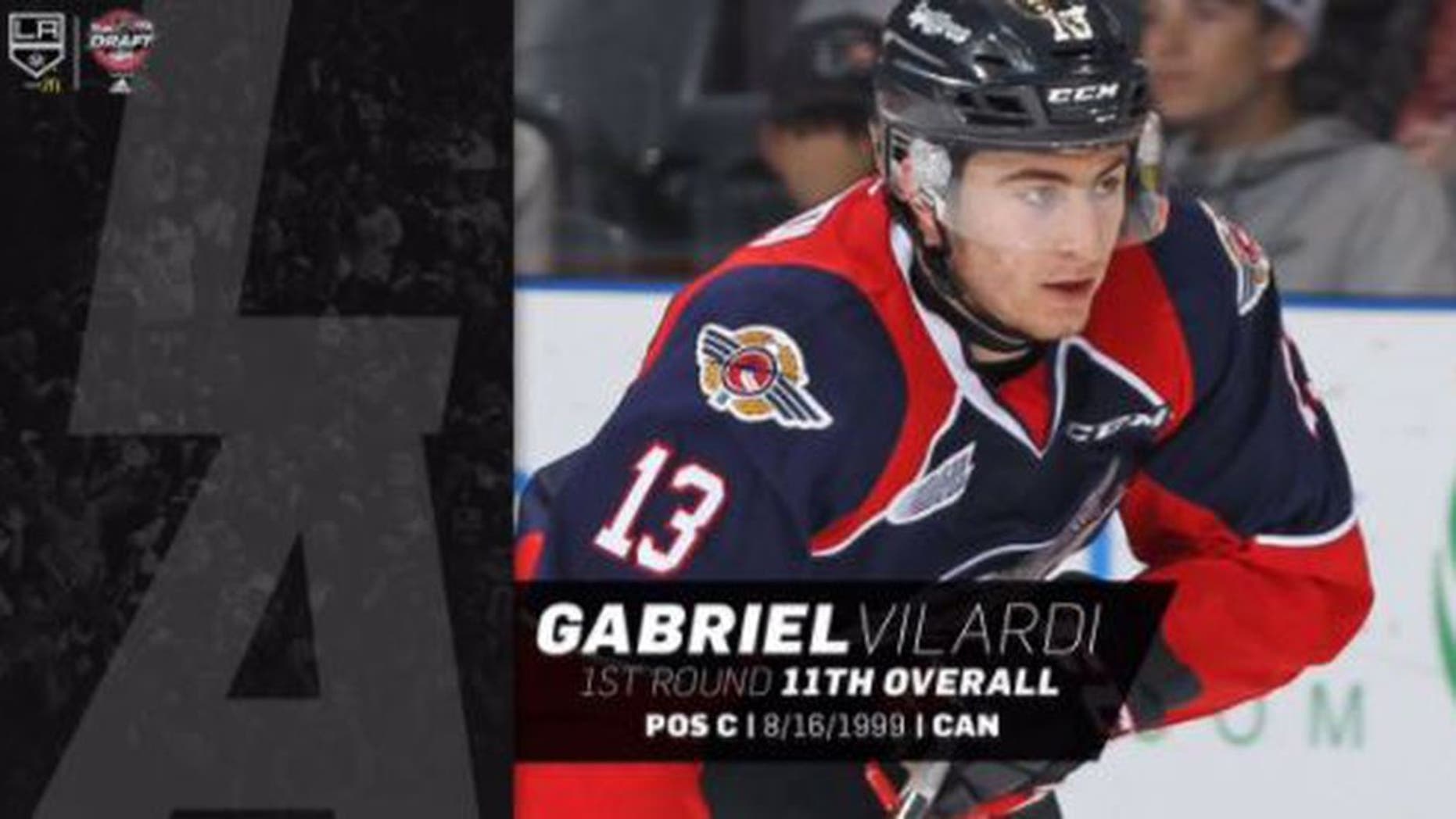 The LA Kings hadn't made a first-round selection in the NHL Draft since 2014. So with the No. 11 pick they played to their strengths: tough and big up the middle.
Taking former Windsor Spitfires center Gabe Vilardi, the Kings snapped up a large-bodied player that is just 17-years-old with room to grow but already has a knack for puck possession and good hands.
Remind you of anyone currently on the Kings?
Sergei Belski-USA TODAY Sports