LA Galaxy star Landon Donovan says he will retire from pro soccer after season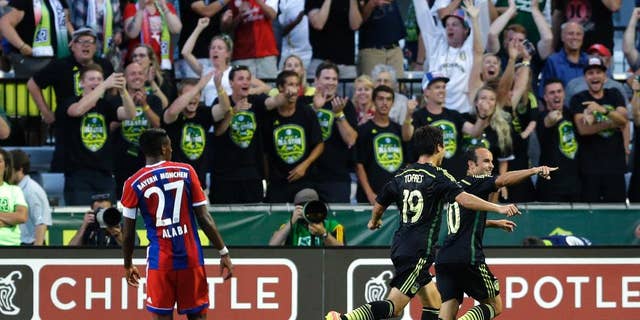 CARSON, Calif. – Landon Donovan says he will retire from professional soccer at the end of the MLS season.
The LA Galaxy forward is widely considered the best soccer player in American history. The 32-year-old Donovan is the top goal-scorer in MLS history and a five-time league champion.
Donovan was named the most valuable player of his 14th MLS All-Star game on Wednesday night in Portland, scoring a goal in the All-Stars' 2-1 win over Bayern Munich.
Donovan agreed to a multiyear contract extension with the Galaxy just a year ago, pronouncing himself revitalized after an extended sabbatical. He took several months off after winning the Galaxy's second straight MLS Cup title alongside now-retired David Beckham in December 2012.
Donovan was not included on his fourth U.S. World Cup team this summer.