LA Galaxy clown D.C. United on Twitter ahead of rivalry clash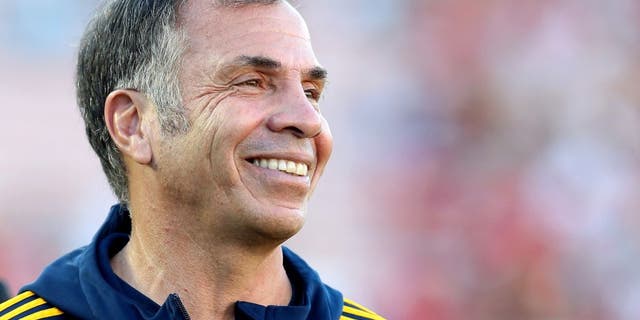 LA Galaxy's rivalry with D.C. United dates all the way back to the halcyon days of the mid 90s, when the two sides met in the inaugural MLS Cup in 1996.
An enmity was born then and there, as D.C. United would win that match, and three of Major League Soccer's first four titles --€" while the Galaxy would settle for two runners-up medals.
The balance of power between the two sides has shifted over the past two decades, though, as the Galaxy broke their drought in 2005 and became the first club to claim five MLS Cup championships with their win in 2014.
This newfound success hasn't prompted the Galaxy to forget about their rivalry, though. Take a look at this scathing tweet the Los Angeles-based club sent out on Friday:
Razr phones? The "Friends" finale? Not only did the Galaxy throw shade with the tweet, they dedicated an entire post trolling DCU entitled: "Want to feel old? This is what life was like the last time that D.C. United won an MLS Cup."
The two sides are set to kick off the MLS season head-to-head on Sunday night. Get the popcorn ready.