Kyle Schwarber wants to catch again, but Buster Posey offers some words of caution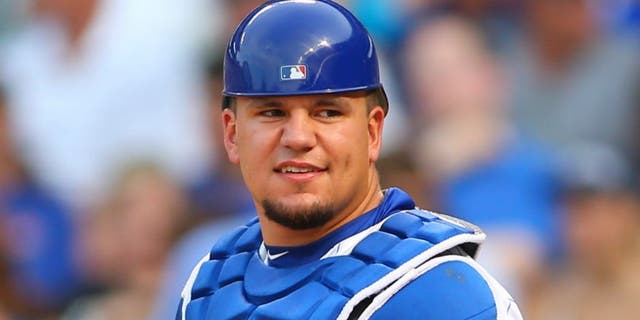 Kyle Schwarber is healthy and ready to play in the field as spring training nears. The question is how much he'll play -- and where.
Primarily a catcher in the minors and a left fielder in the majors, Schwarber has hinted that he'd like to return to his position behind the plate -- at least occasionally. Thus far, the Cubs have been less than lukewarm to that idea given Schwarber's health.
Schwarber tore the ACL in his left knee on April 7 last season but surprisingly returned for the World Series, when he went 7-for-17 with a double, three walks and two RBI while serving as a DH and pinch hitter. He didn't play the field in Fall Classic, and he recently got some insight from a Gold Glove-winning backstop about what to expect this season.
Giants catcher Buster Posey, who suffered a serious ankle injury during the 2011 season, shared some cautionary words on the challenges of returning to the position. From the Chicago Tribune:
"I always told people it took me a solid two years before I felt back to some sense of normalcy," Posey said last month in Los Angeles, where he filmed a series of commercials with Schwarber.
"For the year or two after my ankle injury, there was maintenance after every game and spring training workout, whatever it may be. I'm feeling pretty good (now) and can back off it a little bit."
Compounding the problem is that the Cubs have to find regular playing time for Schwarber, Ben Zobrist and Javier Baez. Zobrist can play both corner outfield spots and second base, while Baez seemingly is ready to take over as the everyday second baseman. Plus, Chicago is already two-deep at catcher with Willson Contreras and Miguel Montero.