Kyle Lowry told Cavs coach Tyronn Lue he wanted to watch Warriors game with him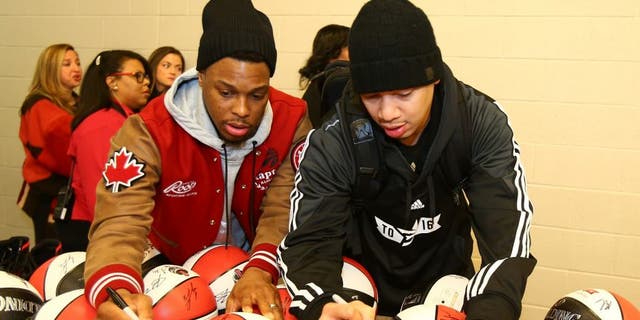 NEWYou can now listen to Fox News articles!
Toronto Raptors star guard Kyle Lowry has a very close relationship with Cleveland Cavaliers head coach Tyronn Lue.
How close? The Raptors point guard, who talked to Lue throughout the first two rounds of the Eastern Conference playoffs, told Lue he wanted to watch Game 2 of the Thunder-Warriors series at his house. But Lowry knew he couldn't because his Raptors are currently facing Lue's Cavaliers in the Eastern Conference finals.
Lowry even admitted that he wanted to review the film of the Raptors' lopsided Game 1 loss to the Cavs with Lue, but knew that wouldn't happen either.
The two apparently formed a relationship during Lowry's rookie season as Lue took him under his wing despite the two never playing on the same team together.
Lowry will need to step up in Game 2 if the Raptors hope to even the series against the Cavs, who have yet to lose a playoff game this year.