Kyle Larson reiterates 'second place sucks,' but it's better than third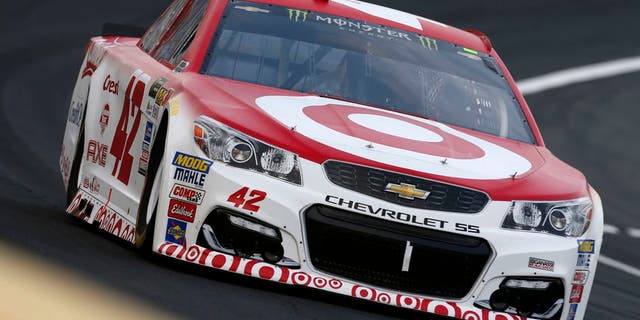 CONCORD, N.C. -- It's perfectly clear by this time that Kyle Larson will never be satisfied with finishing second in the Monster Energy NASCAR Cup Series -- or any other series he races in.
But just in case anyone forgot, he made the point again after yet another second-place run in Saturday night's Monster Energy All-Star Race at Charlotte Motor Speedway. The driver of the No. 42 Chip Ganassi Racing Chevrolet also has four second-place finishes in the first 11 regular-season Monster Energy races.
"I saw an interview (World of Outlaws sprint car driver) Donny Schatz did (Friday) night," Larson said. "They said, 'Oh, second is good. But no, he said second sucks So yeah, it sucks."
It wasn't just that Larson lost out on the $1 million in spoils that went to race winner Kyle Busch in the non-points event.
Adding to Larson's frustration over missing out on that was the fact that he started from the pole and had the dominant car most of the night.
En route to winning the first two stages on Saturday night, Larson led all 40 laps.
But when it came down to it over the final 20-lap stage, which was won by Jimmie Johnson, and the final 10-lap shootout for the win, when Busch ruled, Larson could not quite get back to the front. He was hurt when a slow final pit stop before the last segment cost him valuable track position in between Stage 3 and the 10-lap shootout.
"Our jack post on the right side broke off at some point throughout the race," Larson said. "So the jackman had to make a couple more pumps to get the car up. It slowed the stop down enough that we got beat off pit road by three cars. That was kind of the difference in the race for us."
Driving up to second was some consolation in the end. But not much, especially given the winner-take-all aspect of the All-Star Race.
In fact, second meant so little in the non-points event that Johnson gave Larson a little grief for passing him on the final lap to move up from third.
But Larson was clear on one other point: no matter what the race, if you can't win, second is at least better than third. Plus it puts you in position for the win should something crazy and totally unexpected occur.
"You know, it's a race that pays no points," Larson said. "But you never know what can happen in these things. You never know if Kyle would have blown a tire, blown an engine. I just want to be in position to be the winner, be second, to capitalize if he ran into any issues.
"He probably looks at it as there was no reason to pass him. We weren't going to win. But you never know what's going to happen. I just want to be running second if something has to happen."