Kyle Larson frustrated after another one slips away at Dover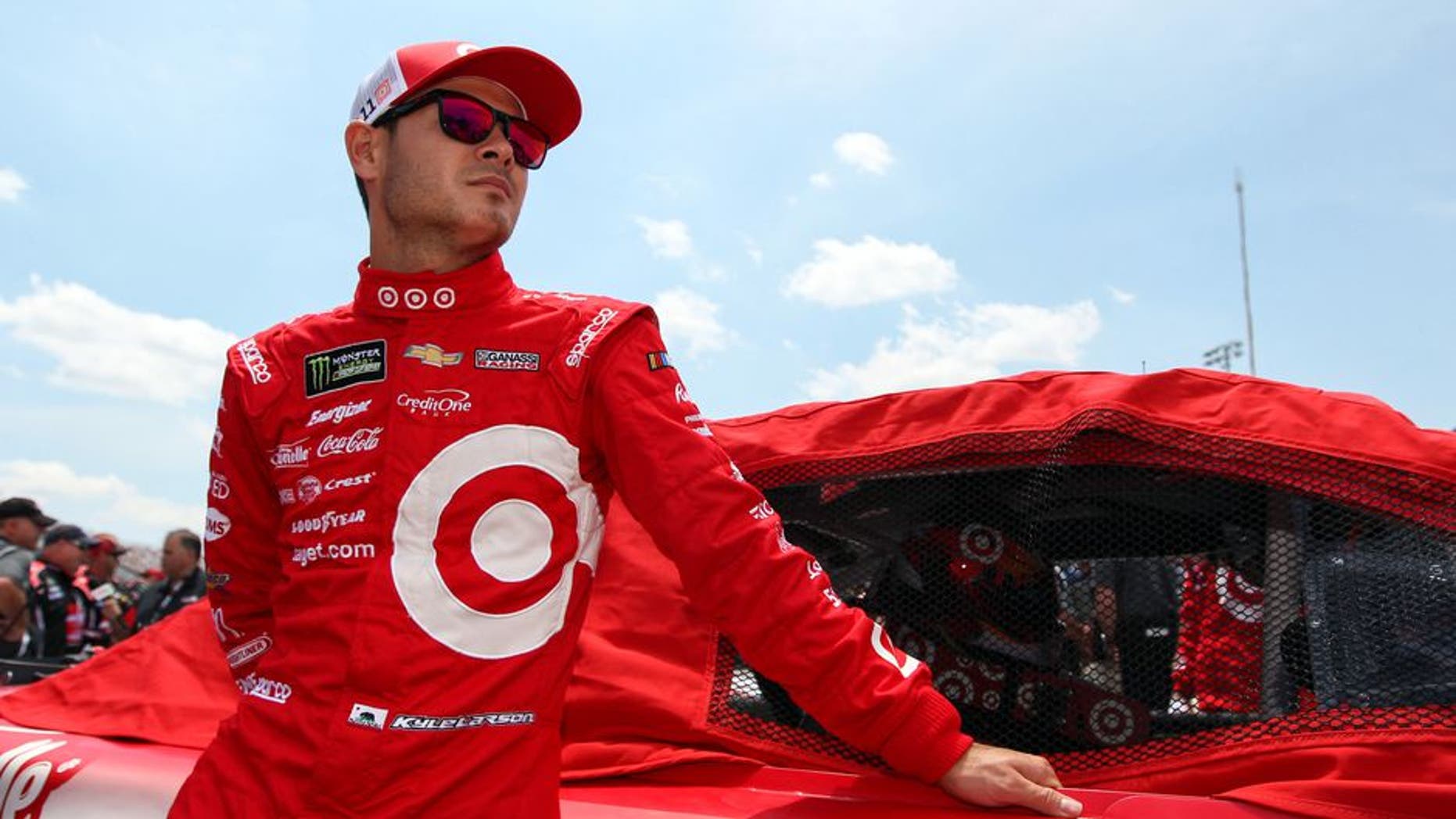 For Kyle Larson, if youre not first youre second.
Larson led a race-high 241 laps on Sunday in the AAA 400 Drive for Autism and looked poised to bring home his second win of the season and first win at the Monster Mile.
Once again, Larson didnt close the deal with a win and instead recorded his fifth second-place finish of the season.
With five laps to go, David Ragan cut a tire and hit hard into the wall bringing out the last thing Larson wanted to see a caution.
I needed it to stay green there at the end, Larson said in his post-race interview. I was a lot better than Jimmie (Johnson) was. He just did a better job than I did on that final restart.
As Larson and Jimmie Johnson lined up side-by-side for the final restart, both played games with each other as they headed to the green flag.
Larson waited on the restart but then Johnson got the better jump and won the race into the first turn. As Johnson cleared Larson on the backstretch, Ty Dillon got turned by Ryan Newman which brought out the caution and ended the race as Johnson already crossed the overtime line.
(Jimmie Johnson) did what he had to do to get the best launch he could, Larson said. We were both playing games a little bit. He just took off better than I did. I wasnt really complaining about the restart. (Johnson) did a good job. Hes a seven-time champion for a reason. Hes got a golden horseshoe somewhere and hes really good at executing.
And thats what Larson admitted he needs to improve, his execution.
I have get better at (executing), Larson said. I had a dominant car all day. We had a couple runs where we got off, maybe some bad tires but we were able to rebound from those struggles. I fought hard all race long. I felt like we were on defense the whole race. Even though I led a lot of laps, I felt like we were on defense the whole time.