Kyle Emanuel is a rookie -- but you'd never guess it from the tape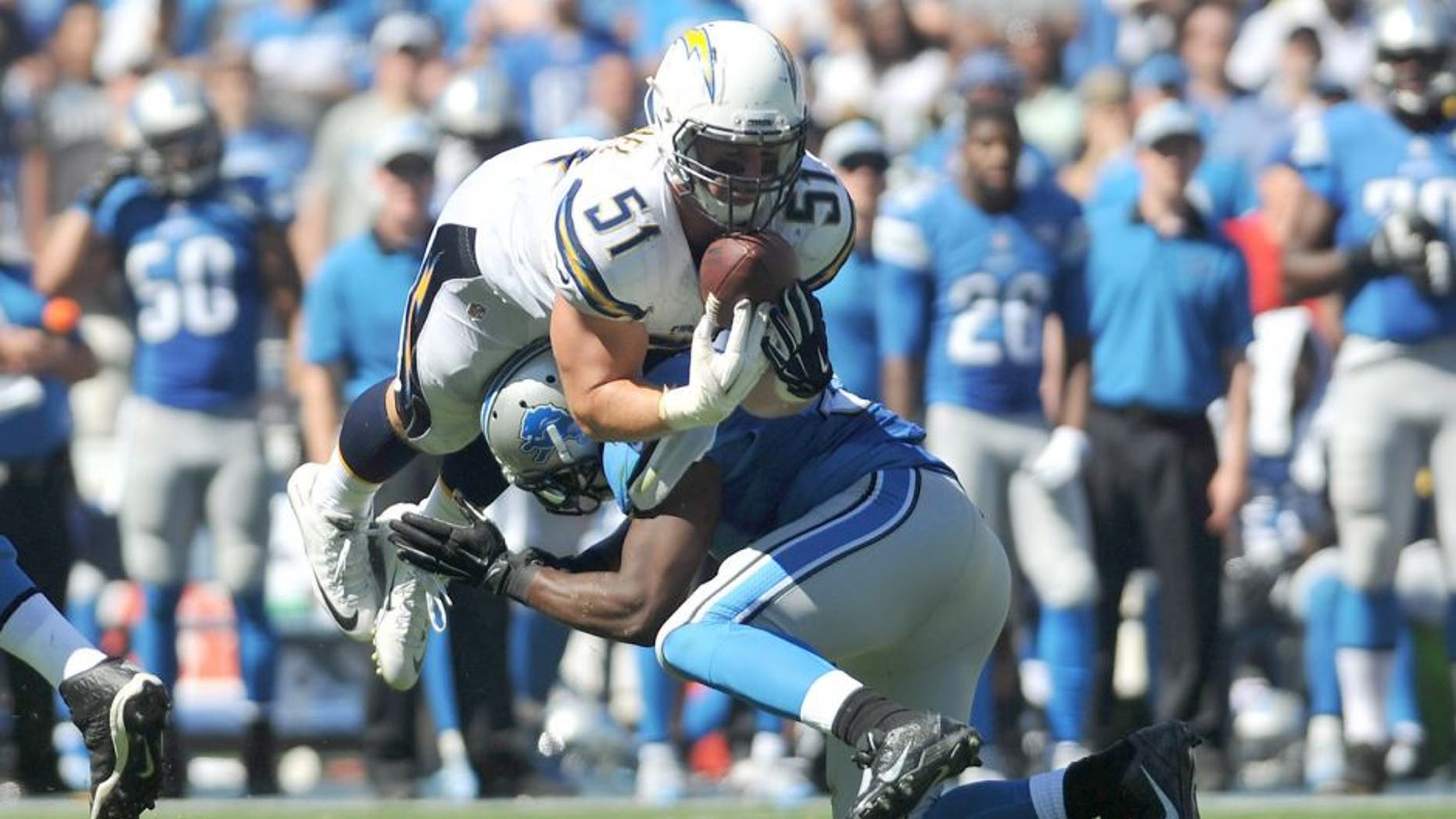 After his first career start, Kyle Emanuel sported a big ice pack to ease his throbbing shoulder.
That pain subsided. The pain he inflicted on the Detroit Lions all afternoon was far more permanent.
Emanuel showed he's no run-of-the-mill rookie last weekend. He already has a sack to his name after one game. He also hauled in a beautiful, diving interception.
Not since the days of Shawne Merriman has San Diego fielded such a promising young linebacker. Now, with Melvin Ingram coming into his own, they own two such difference makers.
To top it all off, Emanuel was in and out of the lineup. He underwent concussion protocol after a third-quarter collision, but passed. And later, he had to see the team trainer about that tricky shoulder.
"You kind of have to push that aside and say, 'Hey, I've got to play a game,'" Emanuel told U-T San Diego's Michael Gehlken. "I should be good to go."
A banged-up Emanuel is still a difference maker at linebacker -- and that's an element the Chargers haven't had in a while.