Kyle Busch reveals plans to drive in multiple Truck Series races this year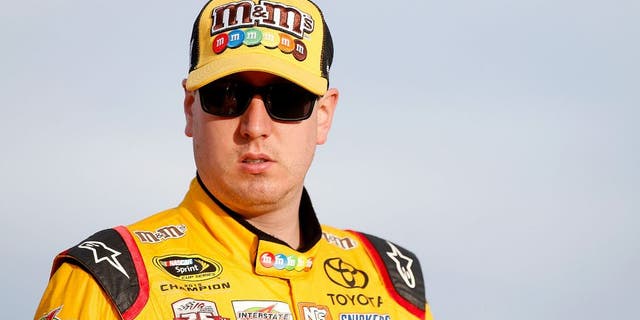 Kyle Busch will make the first of four scheduled NASCAR Camping World Truck Series starts this season in Saturday's Alpha Energy Solutions 250 at Martinsville Speedway. The race will mark Busch's first Truck Series outing at the .526-mile oval since he came home second in October 2011.
Kyle Busch Motorsports' owner-driver is also scheduled to be behind the wheel of the No. 18 KBM Toyota Tundra at Charlotte Motor Speedway May 20, Kentucky Speedway in Sparta July 7 and Bristol Motor Speedway Aug. 17. Toyota will be the primary sponsor for all four of Busch's truck starts in 2016.
Martinsville is the only active track where Busch has yet to score a win in one of NASCAR's top three series, and the Virginia venue is the only active track on the truck schedule where he has made a start and not gone to Victory Lane.
The reigning Sprint Cup champion hopes Saturday's race -- and Sunday's Sprint Cup race at Martinsville -- are different.
"The last two or three times that I did race the trucks at Martinsville we came really close to getting a win and collecting a grandfather clock -- hopefully we can finish it off this time," said Busch, a 44-time truck race winner. "I've been able to get to Victory Lane as an owner at Martinsville, but not as a driver, so the goal this weekend is to change that and hopefully leave with a pair of them."