Kyle Busch passes defending NASCAR champ Tony Stewart for Daytona Win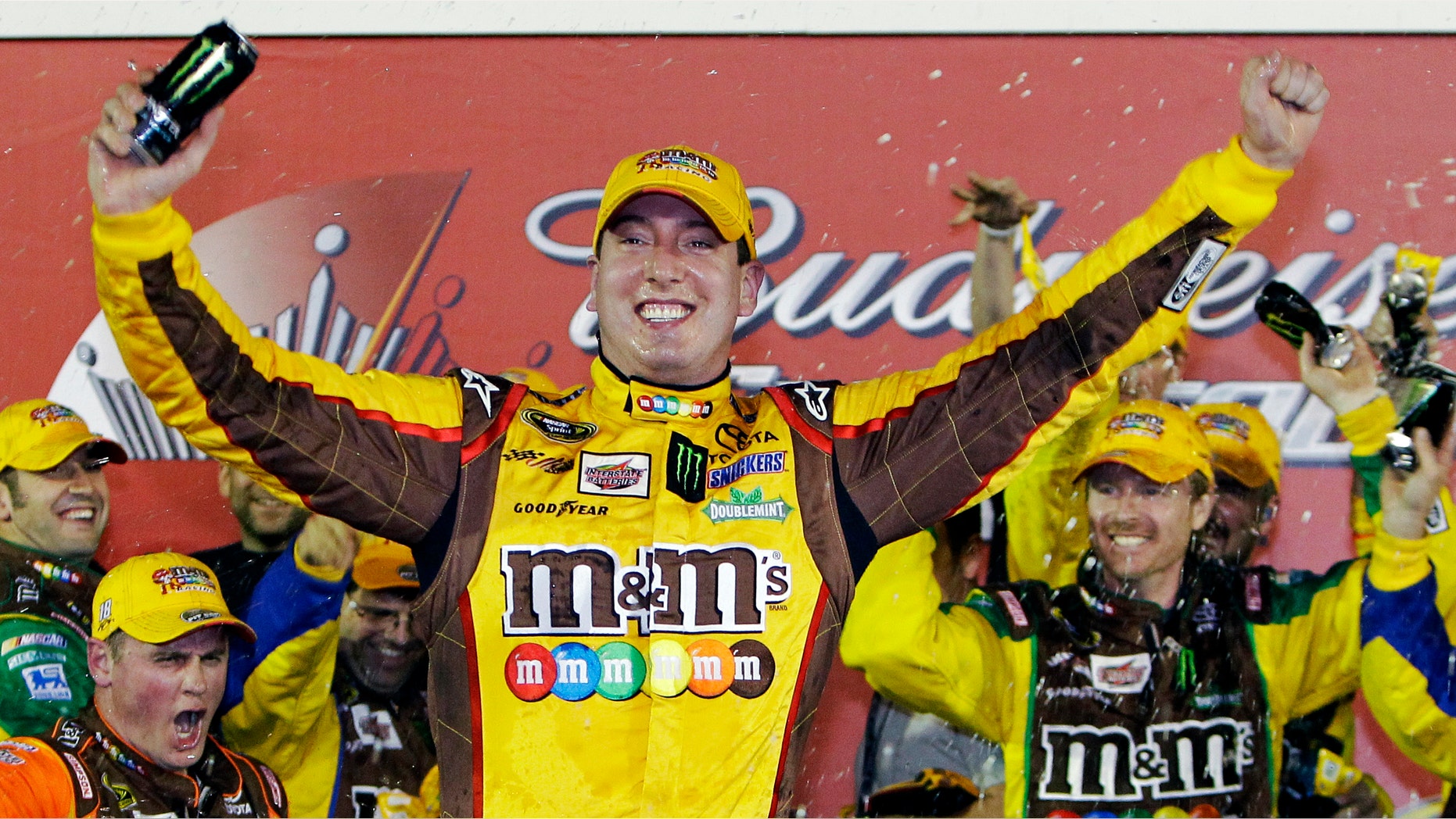 DAYTONA BEACH, Fla. – In a last ditch effort, Kyle Busch passed defending NASCAR champion Tony Stewart and grabbed the first win of the 2012 season at Daytona International Speedway.
Busch pushed Stewart to the lead on the last lap of Saturday night's exhibition Budweiser Shootout. Then Busch ducked to the outside of Stewart as they closed in on the finish line and beat him by .013 seconds to the checkered flag.
Busch used two brilliant saves earlier in the race to remain in contention for the win.
The 75-lap race was marred by two big accidents as NASCAR successfully split up the two-car tandem racing that dominated at Daytona and Talladega last season. A series of rules changes pushed the style back to pack racing, and the end result was multiple-car accidents.
Here's the top ten from Saturday's shootout:
1. Kyle Busch
2. Tony Stewart
3. Marcos Ambrose
4. Brad Keselowski
5. Denny Hamlin
6. Greg Biffle
7. Ryan Newman
8. Clint Bowyer
9. Carl Edwards
10. Juan Pablo Montoya
Montoya, 36, begins his 6th season in the NASCAR Sprint Series, returning to the Earnhardt-Ganassi Racing team.
The Colombian will race in the Daytona 500 February 26th.
Based on reporting by the Associated Press.