Kyle Busch looking to tie Tony Stewart's Joe Gibbs Racing record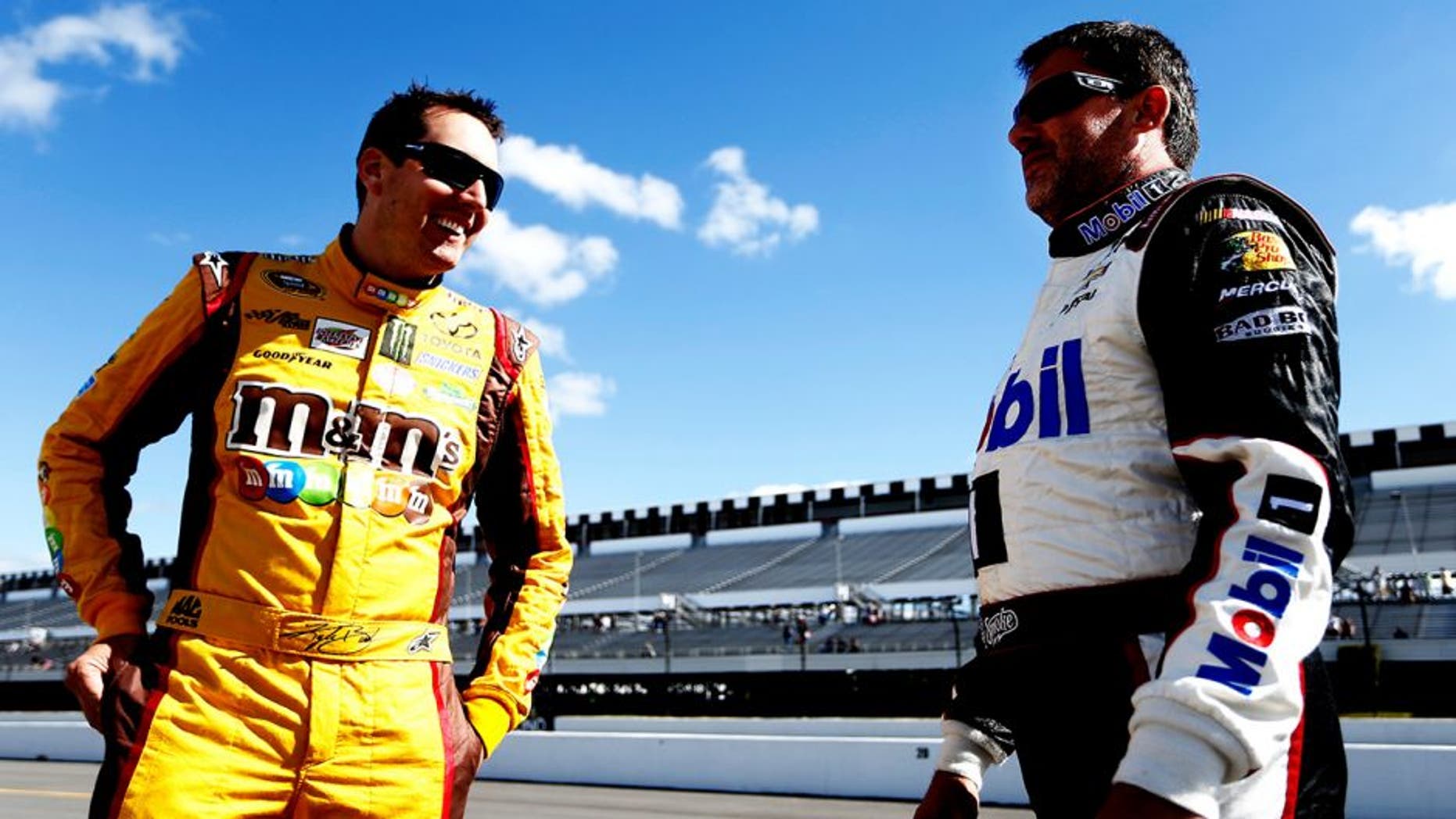 Kyle Busch is going for his third consecutive NASCAR Sprint Cup Series victory this weekend at Bristol Motor Speedway, where he'll be one of the favorites in Sunday's Food City 500 (FOX, 1 p.m. ET).
If he wins on Sunday, Busch will tie three-time Sprint Cup Series champion Tony Stewart for most victories by a single driver at Joe Gibbs Racing. Stewart won 33 Cup races in 356 starts with JGR from 1998-2008.
Busch, who joined JGR in 2008, has 32 Cup wins with the team in 283 starts. That means he's close to tying Stewart's record in the equivalent of two fewer seasons. That's stout, especially given that Stewart won two of his three titles while at JGR.
"To have the opportunity to go out there this year and maybe win a few more races and to beat him as far as the all-time wins leader at JGR, that would be pretty special and I would like that a lot," Busch said of Stewart.
Between the two of them, Busch and Stewart have 65 of JGR's 131 Cup victories, with Denny Hamlin posting 27 more and Bobby Labonte 21. Matt Kenseth has won 12 races since joining JGR and Carl Edwards has a pair of victories with the team.
At this point, it's not a question of if Busch beats the record, it's just how soon.
"Maybe I'll give him a handshake when it's all said and done," said Busch, who will start Sunday's race fifth.