Kyle Busch leads 199 of 200 laps in winning Vegas XFINITY race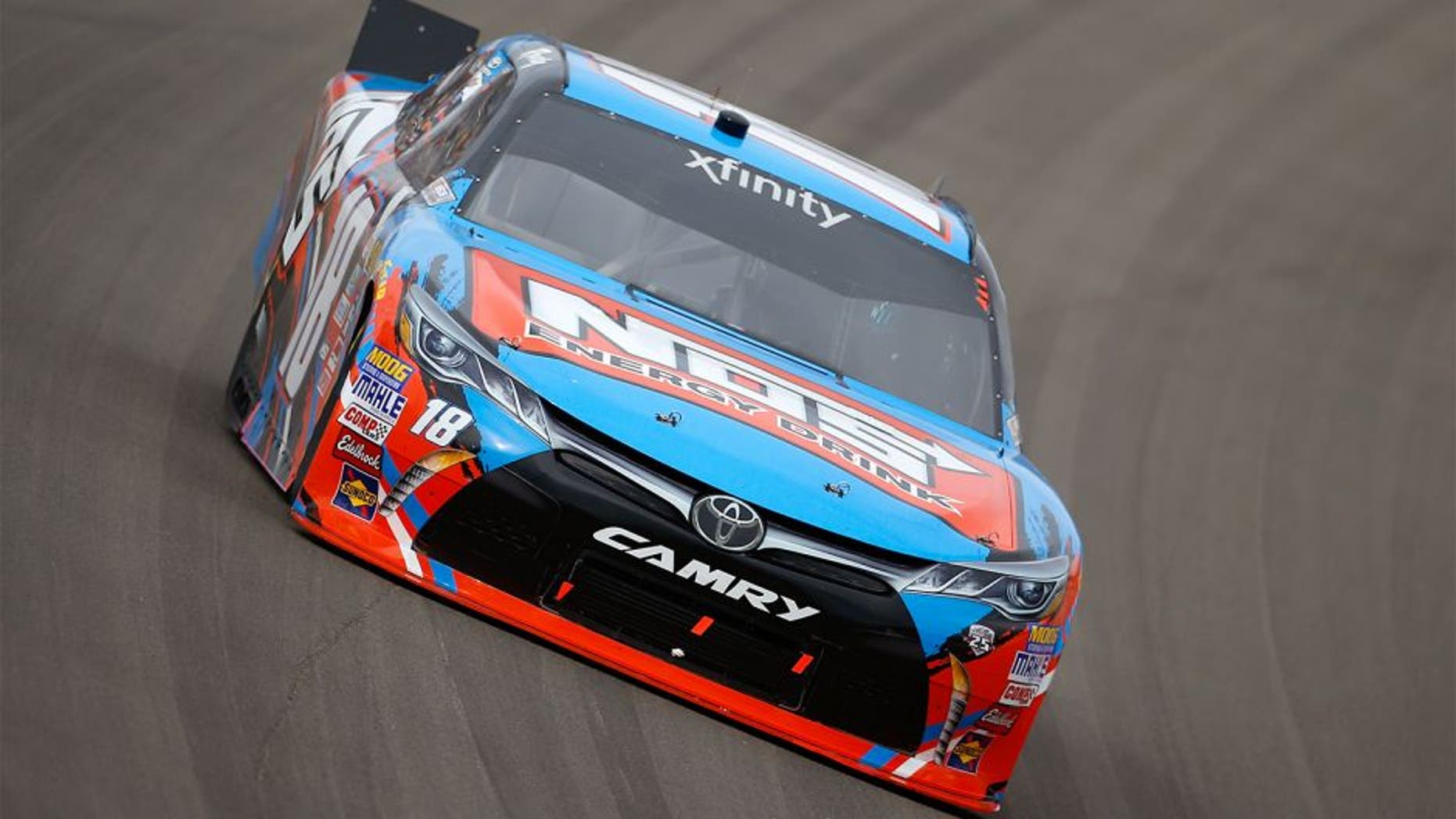 Kyle Busch dominated the Boyd Gaming 300 at Las Vegas Motor Speedway on Saturday, winning an XFINITY Series race in his hometown for the first time in his career.
Busch led 199 of 200 laps in securing the victory, his second in a row in the series this season and extending his record total in NASCAR's second-tier series to 78.
It was a relatively uneventful race until Lap 137, when the No. 25 Chevrolet of Cody Ware got loose and spun out. As the back of Ware's car brushed the outside wall and started to trickle back down the track, it was hit hard by the No. 6 For of Darrell "Bubba" Wallace. The impact was so fierce it nearly tore the entire right side of Wallace's car off.
Justin Marks also was caught up in the accident, but Wallace bore the biggest brunt of it.
"I'm all right. God-almighty, that hurt," Wallace told his team over the radio.
Later, after getting checked out and released from the infield care center, Wallace told FOX Sports: "Thank the Lord that we all walked away okay. That second impact was pretty good too. I am here and talking to you. All good. I hate it for my guys. I was having so much fun here. Ten laps ago I was thinking how good this place was to me. Guess I spoke too soon."
Daniel Suarez finished second in the race, followed by Erik Jones, who overcame back-to-back pit-road speeding penalties early in the race to finish third. Suarez took over the series points lead after the first three races of the season.