Kurt Busch loving life these days and checking out polo, too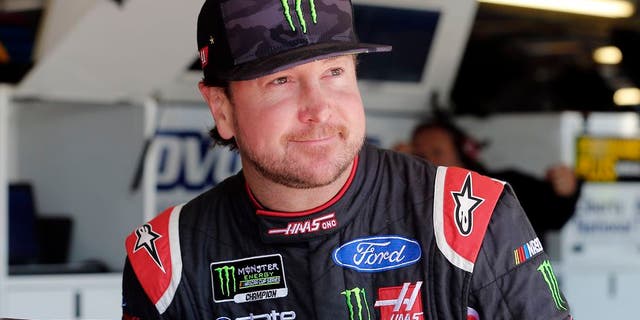 NEWYou can now listen to Fox News articles!
Kyle Busch famously had Everything Is Great t-shirts produced after his run-in with Joey Logano at Las Vegas back in March, but it might be big brother Kurt Busch whos loving life even more these days.
Prior to the start of the 2017 NASCAR season, Kurt married model and polo player Ashley Van Metre, with Aerosmith frontman Steven Tyler performing at the couples wedding reception in Florida.
Busch followed that up with his first Daytona 500 victory in February, another life-changing event.
Friday at Pocono Raceway, Kurt was asked about what the last six months had been like for him on and off the track.
Its been amazing. It started with the (Chicago) Cubs winning the World Series last November and just enjoying the ride, said Busch. Winning the Daytona 500 a month after I got the most beautiful ring and the beautiful woman in my world its like, Drop the mic, walk away, everything is perfect. My contract and everything at SHR is fantastic and I love NASCAR racing.
Busch said he was able to join his new bride at the prestigious 10th annual Veuve Clicquot Polo Classic in New York City, which drew stars the likes of stars Nicole Kidman, Kendall Jenner and Priyanka Chopra.
Shes been there supporting me every bit of the way and its great for me to jump out of the NASCAR world and jump into her world and support her with her modeling and polo, Busch said of wife Ashley.
We were in New York City all last week. She was on some TV shows and things talking about the Veuve Clicquot Classic and playing polo with Nacho (Figueras), the big Ralph Lauren model.
Busch said he had a great time at the polo event.
Its really neat. Its a fun world and she knows the focus that I have to give to the race car and this team because I see it with the focus that she gives her team with the horses, with her trainers, with the travel, Busch said. It was fun. Right after that big New York City event Im back there with the trainer and the horses packing up the trailer like it was our old Late Model team and sending them back to Virginia, so its been fun.