Kristaps Porzingis wins Skills Challenge, gives Knicks fans reason to celebrate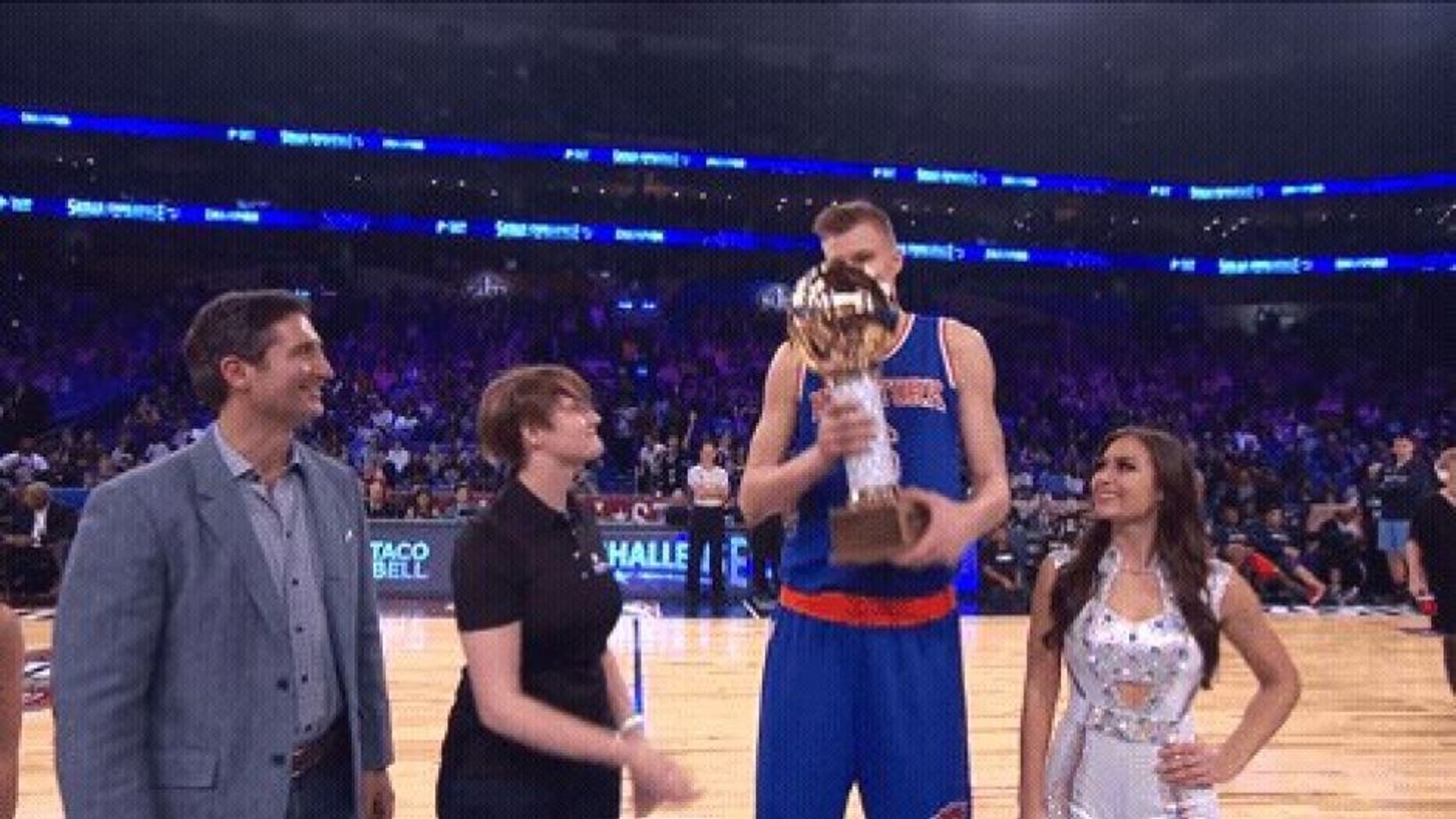 The big man revolution continues in the NBA.
New York Knicks second-year sensation Kristaps Porzingis won the All-Star Skills Challenge on Saturday night, defeating Utah's Gordon Hayward in the final round.
The rest of the 2017 field included the Suns' Devin Booker, Kings' DeMarcus Cousins, Pelicans' Anthony Davis, Nuggets' Nikola Jokic, Celtics' Isaiah Thomas, and Wizards' John Wall.
Porzingis is the second consecutive 7-footer to win the event. Minnesota's Karl-Anthony Towns took last year's title as a rookie, and we were kind of hoping he'd descend from the rafters to challenge Porzingis to a duel of champions after the win. Alas, you can't always get what you want.
Once Porzingis' winning 3-pointer went through the net, FOX Sports' own Rob Perez tweeted what all Knicks fans were thinking:
It's good to know New York can count on the Unicorn in these trying times.