Korver goes off in first half of Game 4 and makes some NBA history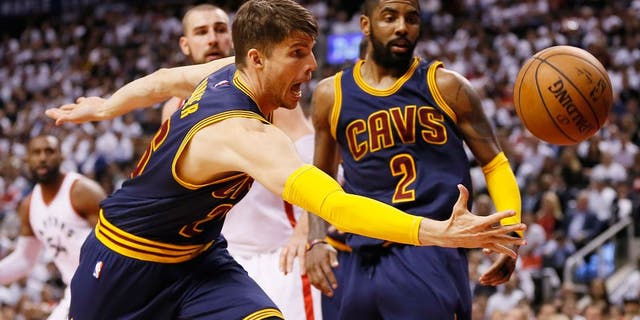 When the Cavs are sinking threes, theyre difficult to beat. In the first half of Game 4 against Toronto, Kyle Korver was feeling it from downtown.
The Cavs sharpshooter got hot, scoring 16 points on 4-of-6 shooting from three. He did all that in just 12 minutes. In the process, he passed an NBA great on an all-time playoff list.
Korvers been in the groove since the second half of Game 3.
And his fellow swish brother, J.R. Swish, is pumped for his teammate.
Watch Cavs Live postgame on FOX Sports Ohio & FOX Sports GO following Game 4.