Kony Ealy: 'No doubt in my mind' Panthers can return to Super Bowl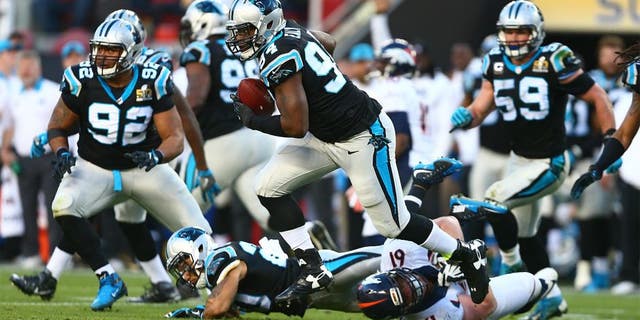 The Carolina Panthers lost Super Bowl 50, but budding defensive end Kony Ealy doesn't think his team has missed its window of opportunity.
Ealy is already looking forward to next season. He said there's "no doubt" the Panthers can match their 2015 success and compete for next year's Super Bowl.
Via Joseph Person of the Charlotte Observer:
Ealy is one to be optimistic about the future, since he enjoyed a breakout performance last Sunday. Wherever Denver Broncos quarterback Peyton Manning was, the second-year defensive end was not far away. He finished the game with three sacks, an interception and a forced fumble (which he recovered himself).
One could argue that the Panthers have the NFL's best quarterback, linebacker and cornerback in Cam Newton, Luke Kuechly and Josh Norman, respectively. If Ealy reaches that level of stardom as a pass-rusher in 2016, Carolina will be a tough team to beat and a favorite to win the Super Bowl.