Koda the Zoo Miami cheetah predicts 2015 NASCAR champion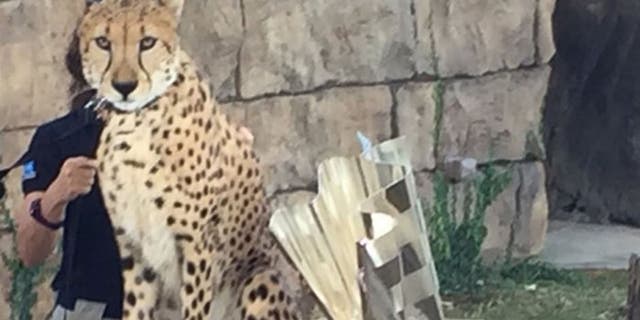 The cheetah has spoken.
On Tuesday, Koda -- the Zoo Miami cheetah -- was tasked with predicting the 2015 NASCAR Sprint Cup champion. Looks like Kevin Harvick is going to repeat.
Believe it or not, animal prognosticators aren't always 100 percent accurate.
Last season, Bonsai the Zoo Miami bearcat incorrectly predicted Denny Hamlin as champ, so there's still hope for all of you Jeff Gordon, Kyle Busch and Martin Truex Jr. fans out there.