Kobe thinks he knows how the Lakers shocked the NBA world vs. Warriors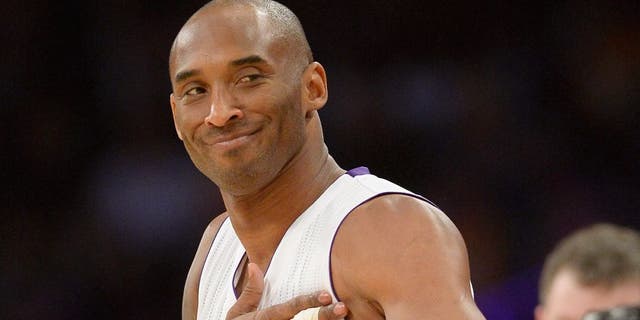 To say the Lakers' win over the Warriors on Sunday was stunning would be a massive understatement. Golden State appears to be unbeatable this season while Los Angeles has been one of the doormats of the league.
But Sunday's result proves anything can and does happen in sports. But now we want to know why this improbable result occurred.
Well, Kobe Bryant thinks he knows what the Lakers' secret weapon was on Sunday.
These are pretty slick socks. Maybe the Lakers will continue to don them if they're going to get these kinds of results.
The man's won five titles so who are we to question the Black Mamba.