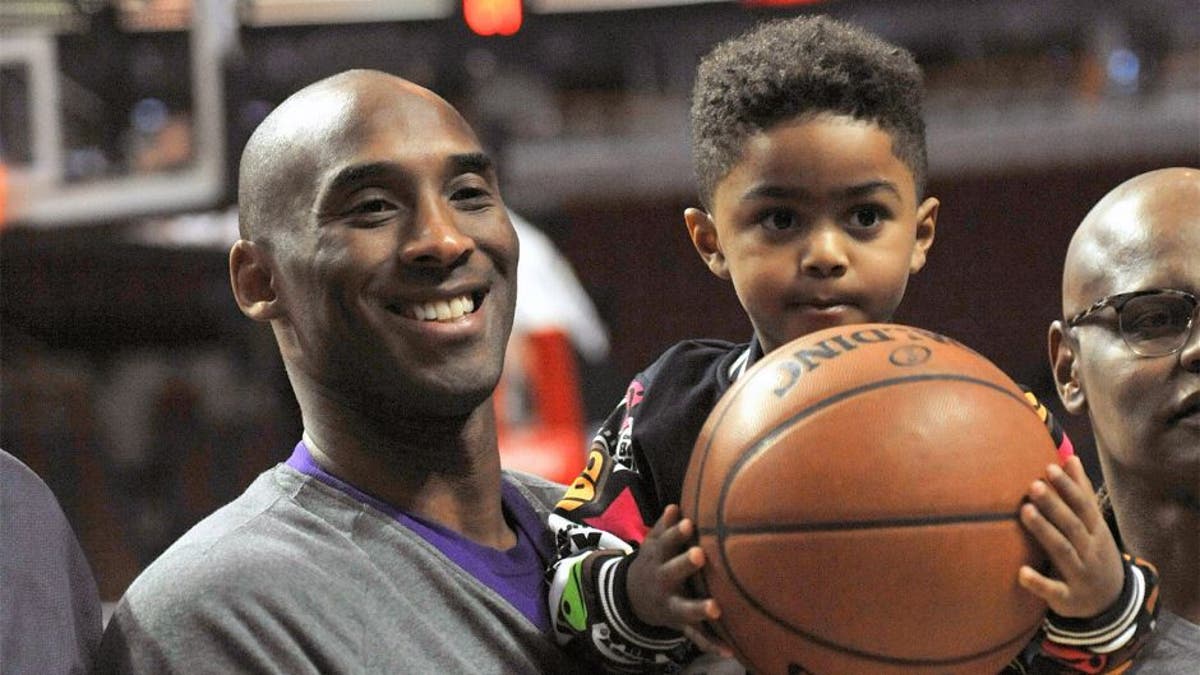 Kobe Bryant may have been in Chicago to take on the Bulls for the final time in the United Center, but with the Lakers struggling on the court and their star playing out the final months of his career, the Lake Show is much more about bidding adieu to a legend than it is wins and losses.
Such was the case Sunday, when former Lakers teammate Pau Gasol introduced Bryant and the Windy City faithful chanted the Lakers star's name throughout the game.
But nothing shows how relaxed the notoriously ruthless and focused Bryant is at this stage of his career than the moments he shared with Bulls guard Derrick Rose's 3-year-old son P.J. before the Lakers' 126-115 loss.
Enjoy: