Kobe opens up on why he tried to have a big performance during his final game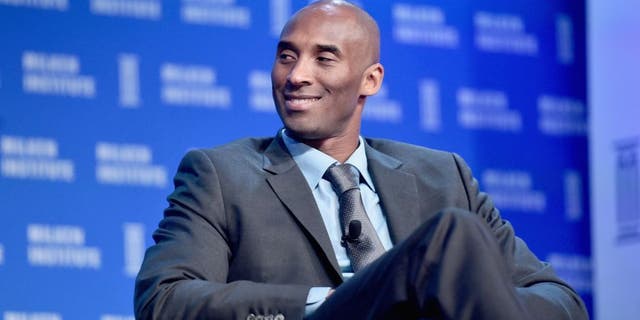 NEWYou can now listen to Fox News articles!
The final game of Kobe Bryant's illustrious career was something that won't soon be forgotten. After 20 years, five championships and countless game-winners, Bryant gave Los Angeles Lakers fans an indelible moment, scoring 60 points to the delight of the packed house at Staples Center.
Black Mamba said he set out to give the fans something they'd never forget. Bryant revealed to Variety that he didn't want his finale to be a time of sadness -- he wanted it to be a moment of celebration.
"I just remember being extremely excited," Bryant said. "There was such a sadness that was kind of coating Staples Center. I didn't want to have that. I didn't want people to be sad because I wasn't sad. I was happy. And I wanted to make sure I gave them something to celebrate versus be sad over."
Kobe accomplished that, and then some. He scored 13 unanswered points in the final two minutes, including two free-throws that iced the victory over the Jazz on April 13.
Bryant reached the 60-point plateau for the first time since 2009, when he set the Madison Square Garden record with 61 points -- a mark that has since been eclipsed by Carmelo Anthony. The Lakers icon also took an eye-popping 50 shots, the most launched in one game by anyone since Michael Jordan in 1993.
One thing's for sure, it won't be something Lakers fans will soon forget.