Knicks' Kidd charged with DWI after Hamptons charity bash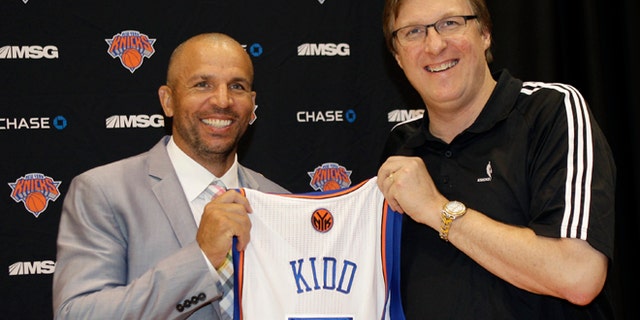 NEWYou can now listen to Fox News articles!
Recent New York Knicks acquisition Jason Kidd has been charged with DWI after he drove his Cadillac into a telephone pole in the Hamptons area of Long Island, police say.
The 39-year-old point guard was found to be intoxicated at the scene of the crash early Sunday morning in Southampton, according to a police statement.
Before the accident, Kidd was seen partying at a charity event hosted by R&B singer Ne-Yo in the East Hamptons, the New York Post reported.
Kidd was treated for minor injuries at Southampton Hospital and was released Sunday morning after processing and arraignment at police headquarters.