Knicks' Felton returns to New York, awaits decision on treatment for broken pinky finger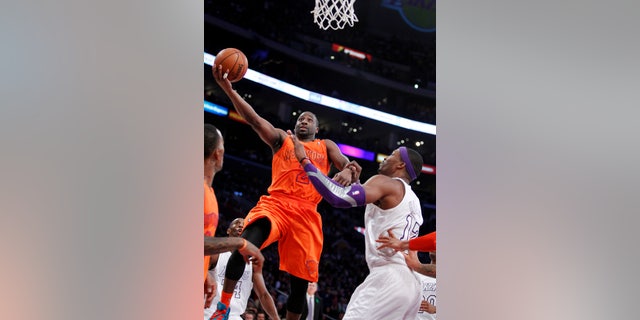 NEW YORK – Raymond Felton has returned to New York, where a decision will be made about how to treat his broken right pinky finger.
The point guard flew home Thursday, a day after X-rays in Phoenix revealed the fracture.
Felton was injured during the Knicks' loss to the Lakers on Christmas. He speculated he might need surgery and perhaps miss a month, but no decision has been made.
Felton is averaging 15.8 points and 6.3 assists, helping the Knicks to a 21-8 start. But his shot has been off lately while he battled hand pain, dropping his shooting percentage below 40 percent.
The Knicks still have Jason Kidd and Pablo Prigioni at point guard.