Klay Thompson set an NBA playoff record with 11 3-pointers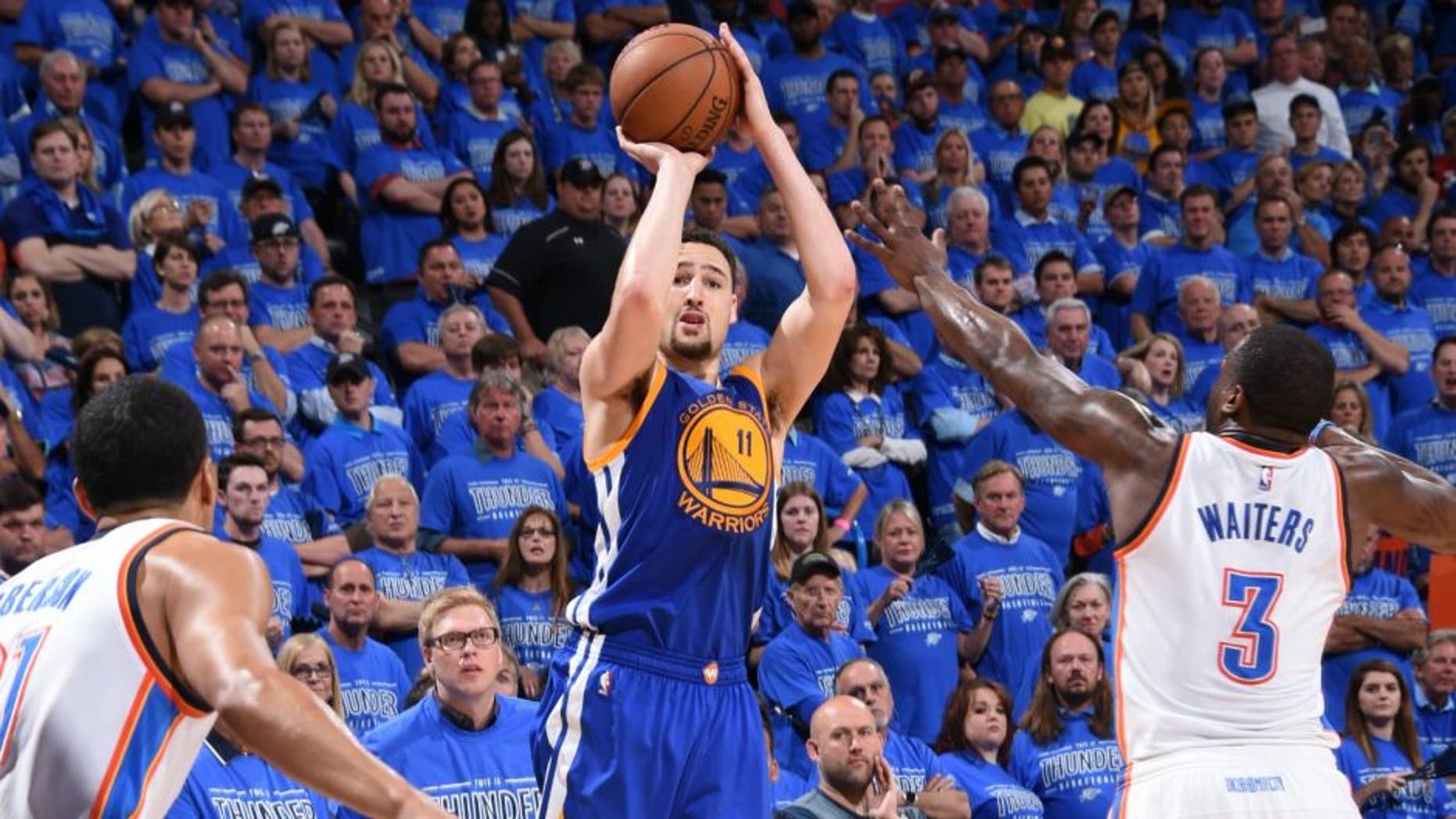 The Golden State Warriors needed something special to stave off elimination in their Western Conference finals playoff series against the Oklahoma City Thunder, and Klay Thompson provided it in a 108-101 Game 6 victory Saturday night.
During a road game in which his team trailed almost the entire way, Thompson made an NBA playoff-record 11 3-pointers as part of his postseason career-high 41 points. He made only 14 of 30 field goals overall but was 11-for-18 from 3-point range as Golden State won its second straight game in the series after falling behind 3 games to 1.
The Warriors rallied late, outscoring Oklahoma City 33-18 in the fourth quarter. Thompson outscored the Thunder, 19-18, on his own in the final period. Game 7 will be at Golden State on Monday night.
Four players had shared the previous NBA playoff record for 3-pointers in a game with nine. Ray Allen (2001, 2009) did it twice, and Vince Carter (2001), Jason Terry (2011) and Rex Chapman (1997) did it once.
Warriors coach Steve Kerr summed up the obvious quite nicely.
"Klay Thompson was ridiculous," he said. "The shooting was some of the most incredible shooting you'll ever see."