Kirk Cousins is smart to bet on himself, play 2016 under the franchise tag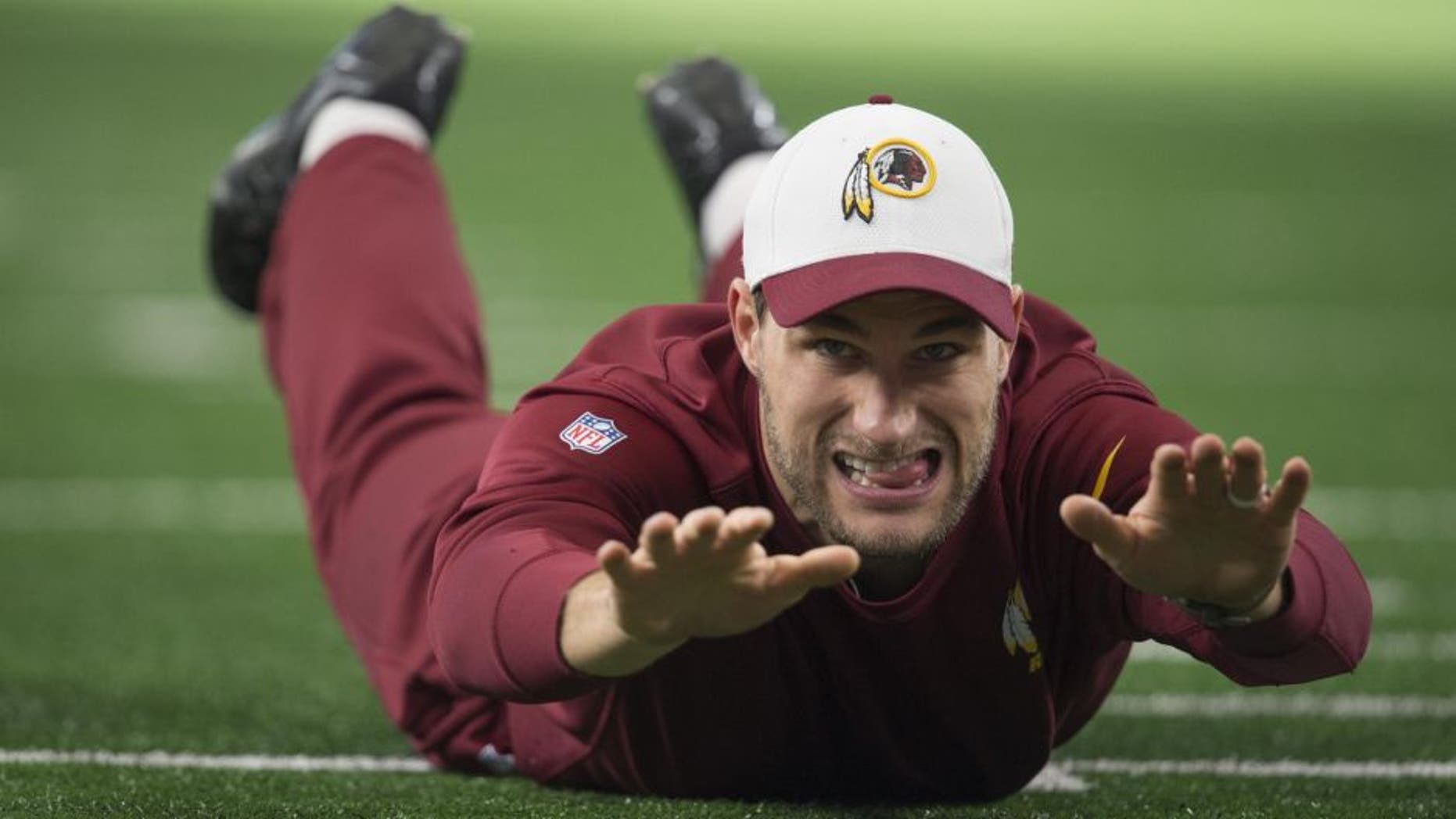 The Washington Redskins have seemingly found their quarterback of the future in Kirk Cousins; they just haven't paid him as such yet. The team slapped Cousins with the franchise tag earlier in the offseason, and he signed that tender quickly. Cousins inked his name on the dotted line right away because he saw it as a "great opportunity" and had "no issue" with playing the 2016 season under the tag.
Those feelings haven't changed, nor have the contract negotiations between the two sides. An update, or lack thereof, was given by Albert Breer of the MMQB, saying talks of a long-term extension are "going nowhere." It's becoming more and more clear that Cousins will play the season under the tag, which isn't necessarily a bad thing.
Not only will Cousins make $19.95 million this season, but it will give him a chance to further prove himself. After posting just one good season in the NFL, he still has to show that he's worth being paid top dollar at the quarterback position -- a position that's widely considered to be the most important in any of the four major sports.
The inexperience is still there, having started just 25 games in four seasons. But there is also a ton of potential. Last season, he threw for 4,166 yards (10th in the NFL), 29 touchdowns (12th) and had just 11 interceptions, all of which are starter-caliber numbers. And it was enough to lead the Redskins to the playoffs.
If Cousins puts up stats similar to those and brings Washington back to the postseason, the Redskins will be forced to pay him accordingly. Who benefits from that? Cousins.
If he's franchise-tagged for a second time next season, he'll make $23.94 million, according to ProFootballTalk. Where would that put him among his fellow quarterbacks? First, ahead of Joe Flacco's $22.1 million annual salary. The Redskins would probably rather not pay him that kind of money for one season, which will likely lead the front office to give Cousins a lucrative long-term deal that allows them to spread money over several years.
Regardless, Cousins is going to get paid.
Finding a quarterback that puts up the numbers he did in 2015 is difficult. The Redskins learned that the hard way after mortgaging their future for a few seasons of Robert Griffin III. Fortunately, they selected Cousins later in the same draft after Griffin was taken second overall. Here's a staggering statistic to show just how great Cousins was last season: Only four quarterbacks had at least 4,100 yards, 29 touchdowns, fewer than 12 interceptions and a passer rating over 100. Those players would be Tom Brady, Carson Palmer, Drew Brees and Cousins.
Good luck finding a quarterback who posts those numbers for cheap. In other words, the Redskins will be forced to pay Cousins like a top quarterback if he repeats that performance. This is a chance for Cousins to bet on himself, which is a good wager to make. He has the weapons on offense to have a Pro Bowl-caliber season, and a full offseason without distractions will help him, too. The young quarterback will be just fine playing 2016 under the franchise tag.