Kirk Cousins is breaking a lot of Washington Redskins records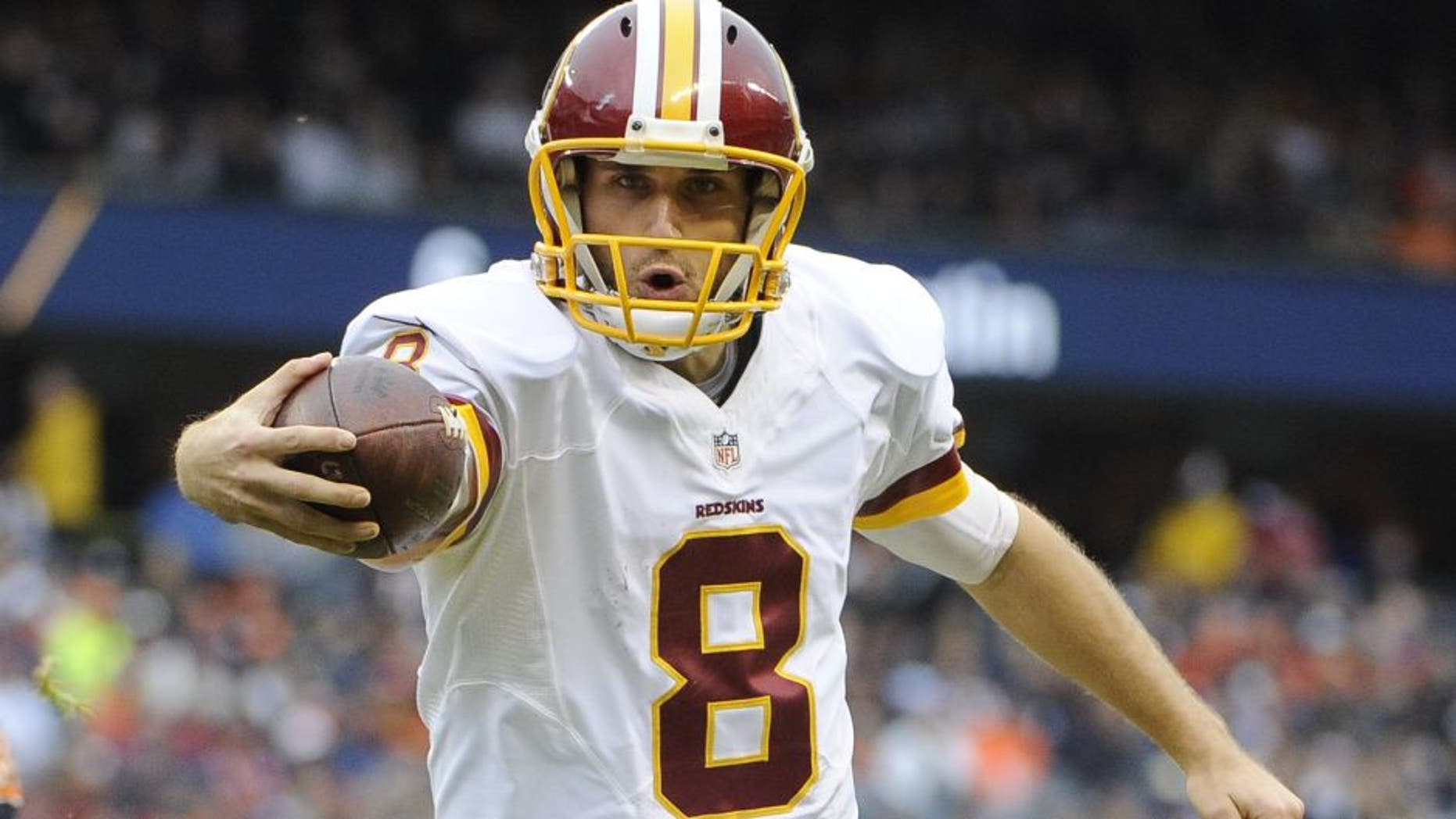 When it comes to records, Kirk Cousins, in his first full year as the starting quarterback of the Washington Redskins, is setting a bunch of them.
You like that, Redskins fans?
According to The Washington Post's Scott Allen, Kirk Cousins set the Redskins' single-season record for most completions in a season, with 336, on an eight-yard pass to Matt Jones, passing Jason Campbell's single-season mark.
Cousins also threw for over 300 yards for the sixth time this season in his most recent outing against the Buffalo Bills. That too is a franchise record.
He's even shockingly running the ball really, really well. His five rushing touchdowns doesn't just lead the Redskins this year, they put Cousins two more rushing scores away from Robert Griffin III's single-season rushing record of seven touchdowns.
With two more games to go, Cousins can place himself even deeper into the record books. Pretty impressive for a quarterback in his first full year as a starter.