Kings to hire Nancy Lieberman as assistant coach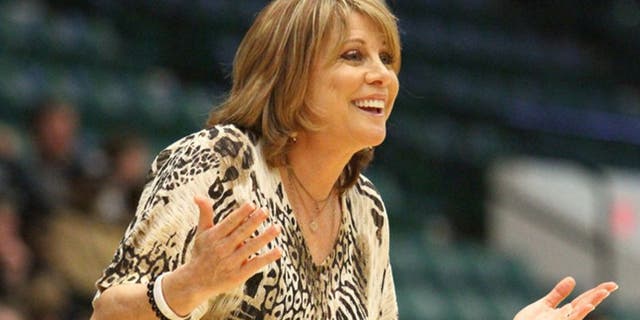 The Spurs made Becky Hammon the NBA's first female assistant coach last season, and the move has worked out so well that it's paved the way for other teams to begin to follow suit.
Ailene Voisin of the Sacramento Bee:
The Kings are expected to hire Nancy Lieberman, the 1996 Hall of Fame inductee and assistant general manager of the Dallas Mavericks' D-League team, as an assistant coach.
"Definitely I'm going to offer her a job," Kings vice president Vlade Divac said Thursday. "George (Karl) and I talked about bringing her back after she helped us at Summer League (in Las Vegas). She was terrific. She brings a different dimension. I think is a nice opportunity for her."
Lieberman said Thursday she will accept the offer. Divac said he expects to make an announcement next week.
There's no question that Lieberman is qualified. She was a star player at the college level, and was one of the WNBA's original players. She has previous head coaching experience with the WNBA's Detroit Shock, and with the D-League's Detroit Legends.
There's a slight sense that this is Sacramento looking for a positive PR play, after a summer filled with organizational drama. The team parted ways with its general manager, its head coach was shopping the star player in trade, and there were even rumors of ownership trying to lure John Calipari to put yet another person in charge of what has been a constantly sinking ship.
But even if that is what's behind this, it's still a hugely positive move for the league to have a second qualified woman added to a team's coaching ranks.