Kings GM Vlade Divac insists that DeMarcus Cousins will not be traded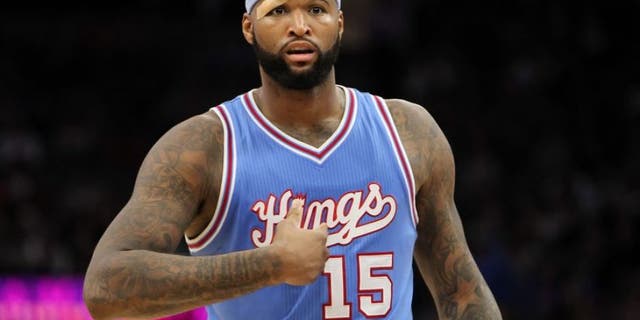 They say every business negotiation has its number -- meaning: anyone and everyone can be bought for the right price.
Despite years of reported trade proposals, locker room turmoil and unrest within the Kings front office in regards to their perennial superstar -- Vlade Divac, the franchise's general manager, told ESPN's Marc Stein on Monday night that you can stop sending him your 2 AM trade machine proposals, because DeMarcus Cousins isn't going anywhere:
"We're not trading DeMarcus ... We hope he's here for a long time."
As the games pass by and Cousins' contract comes closer and closer to expiration at the end of the 2017-2018 season, are the Kings prepared to offer the gigantic (estimated) $219 maximum extension Cousins will likely demand before free agency?
"We are going in that direction."
On numerous occasions, Cousins has adamantly said he loves the city of Sacramento and wants to stay with the organization:
But if the Boston Celtics come knocking -- equipped with their numerous first-round draft picks, one of which very likely to be Top 3 in the loaded 2017 draft (via Brooklyn) -- will Divac stick to his word?
Only time will tell, however, but for now the answer is yes.