Kings D Regehr doubtful to return from knee injury for Game 1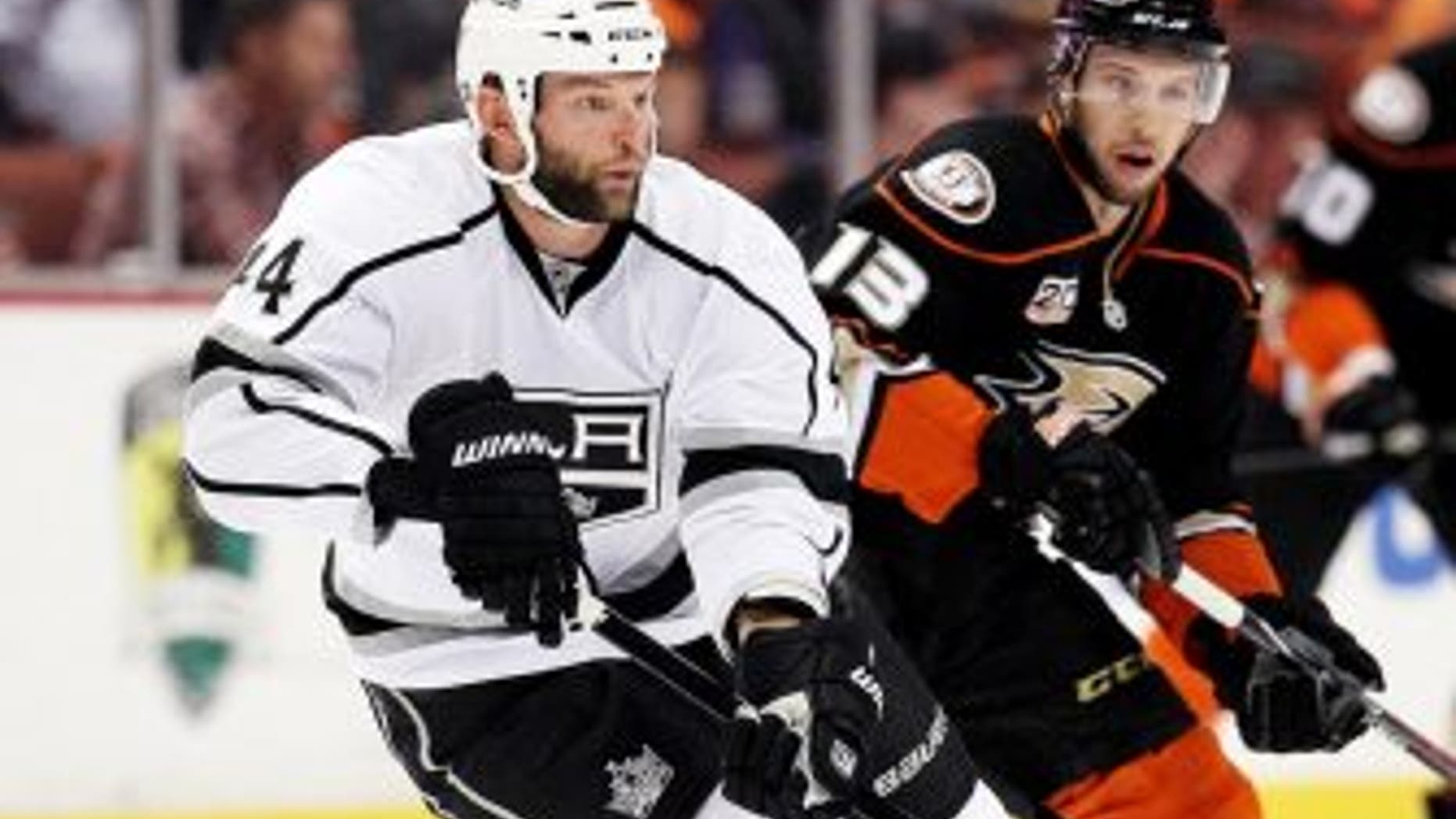 Los Angeles defenseman Robyn Regehr's return for the opening game of the Stanley Cup Final vs. the New York Rangers appears doubtful, according to a Wednesday post from FOX Sports' Julie Stewart-Binks.
The veteran blue liner has been out since May 3, missing 13 games after injuring his knee in the second-round series opener in Anaheim.
Kings coach Darryl Sutter made the following statement regarding Regehr's availability:
Regehr has played eight games this postseason, recording two assists and logging an average of 17:11 minutes of ice team per game.
The Associated Press contributed to this report.