Kings complete shocking trade for goalie Ben Bishop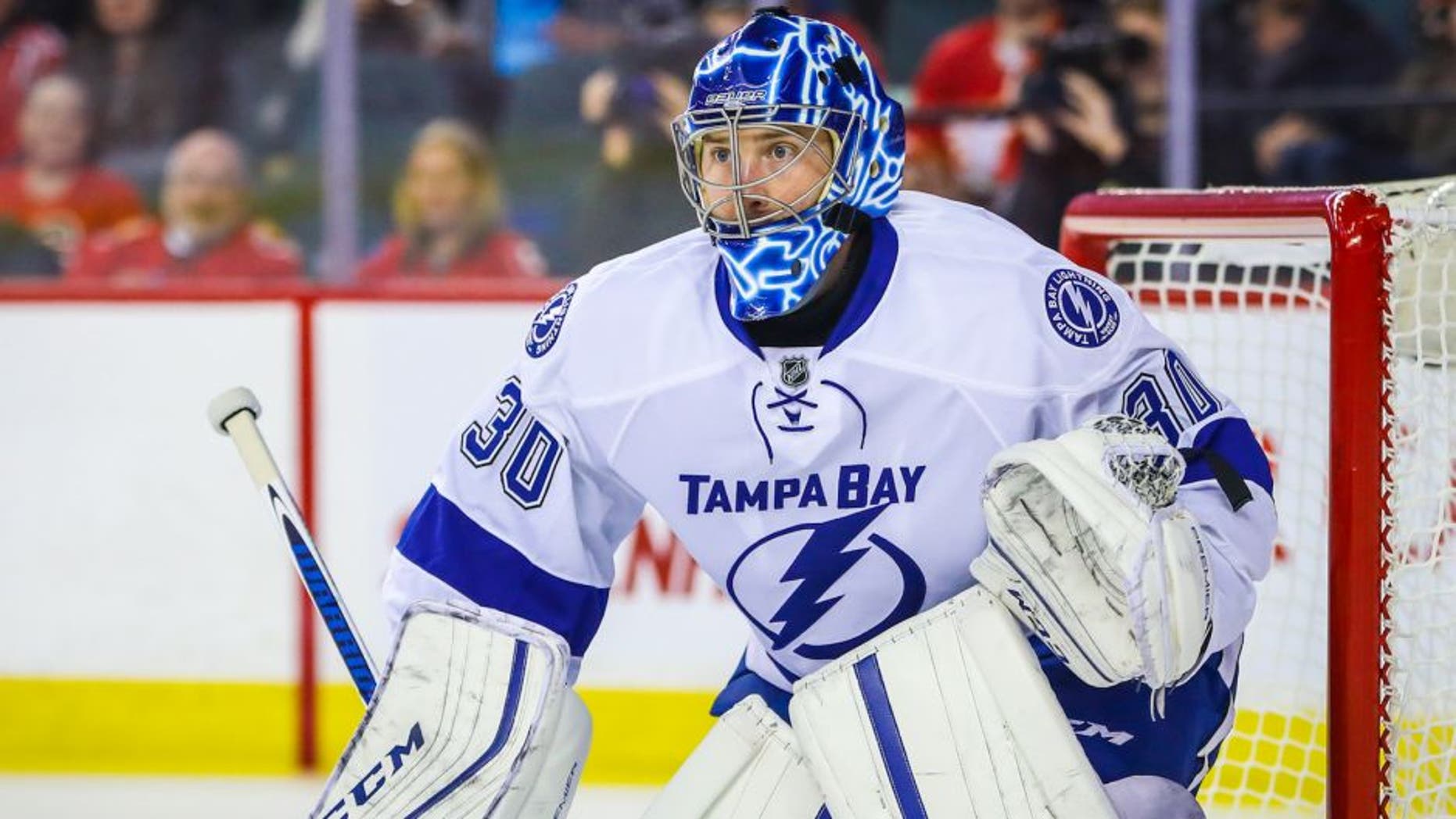 Ben Bishop was dealt in a surprising move on Sunday, days prior to the NHL's trade deadline. It wasn't that Bishop was traded -- many expected the Lightning to move on from him -- but rather where he was sent.
In a move that chess players everywhere will love, Bishop is set to become a King.
The Los Angeles Kings sent a package that included goalie Peter Budaj, defensive prospect Erik Cernak, a 2017 seventh-round pick and a conditional pick to Tampa in exchange for Bishop and a 2017 fifth-round pick.
The move is a surprising one for LA, mainly because they just got starting goaltender Jonathan Quick back from a serious groin injury this week. Quick suffered the injury in the Kings' season opener and is a goaltender who relies heavily on his athleticism, so it's possible that the Kings' brass aren't completely confident that his groin will hold up down the stretch. That would explain why they jumped at the chance to acquire an insurance policy in Bishop.
If Quick does indeed stay healthy, it will be interesting to see how time is split between the two respected goalies.
The 30-year-old Bishop is on the final year of his contract and will, in all likelihood, be just a half-season rental for the Kings as they push for a Western Conference wild card spot. In 32 games this year, Bishop has posted a .911 save-percentage with a 2.55 goals-against-average. He'll likely want a fair amount of reps between the pipes as the season wraps up, as he'll be playing for a new contract this summer.